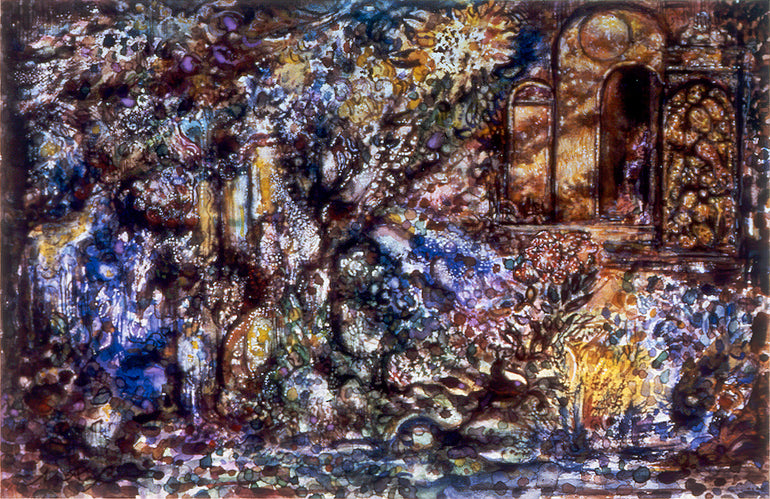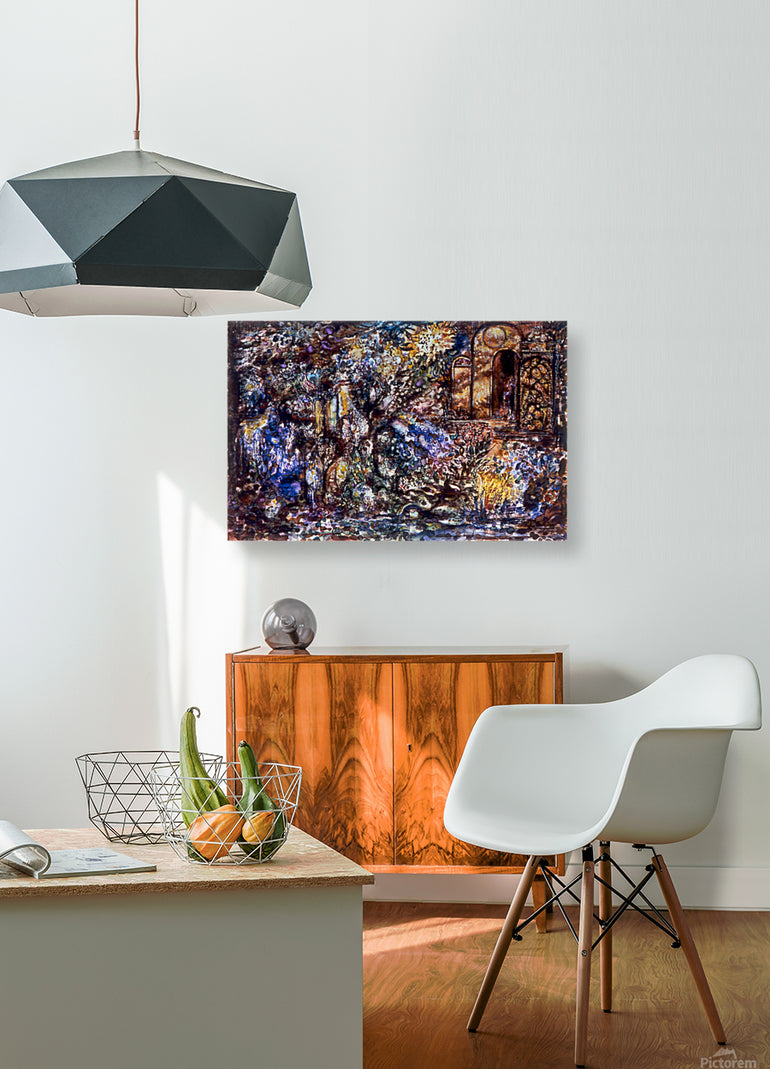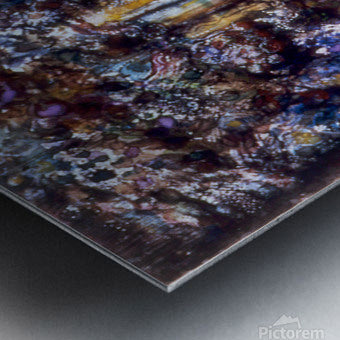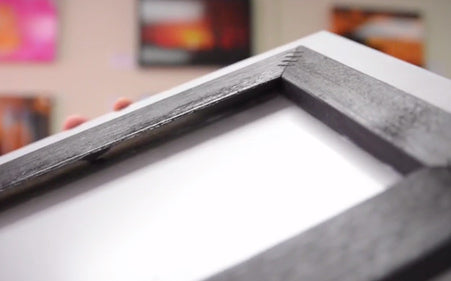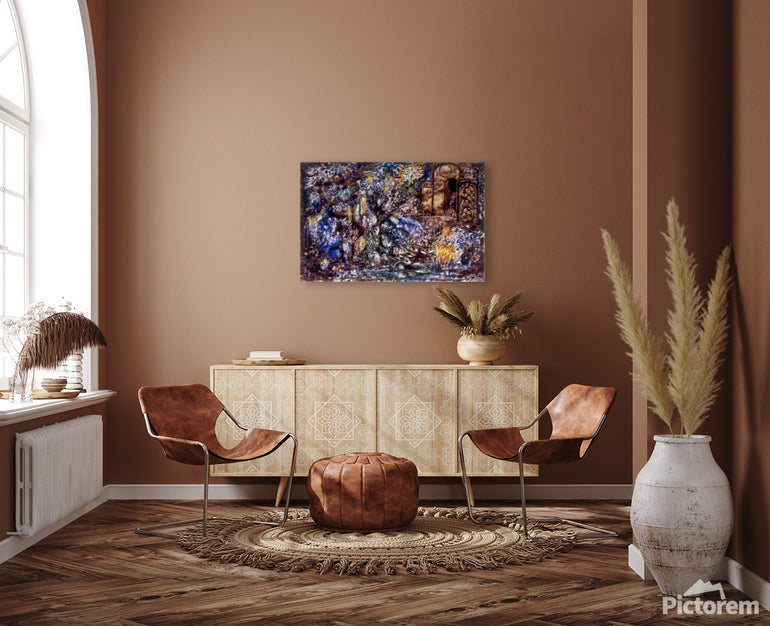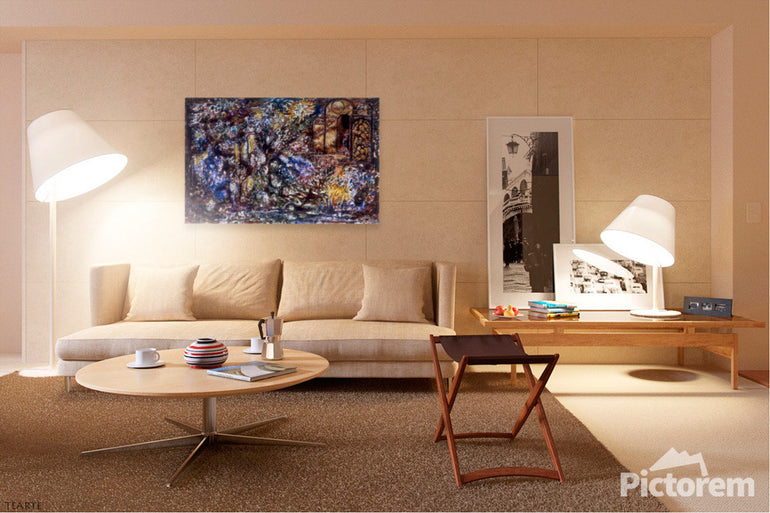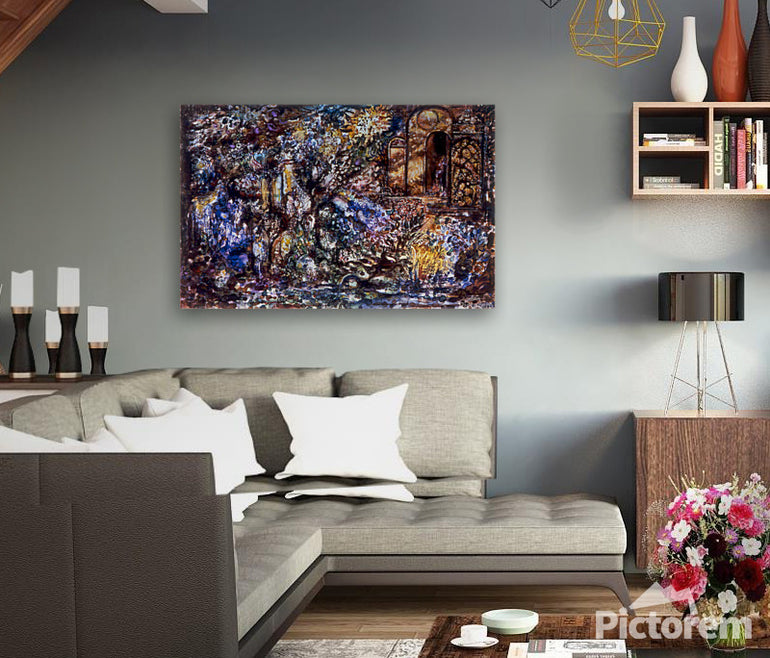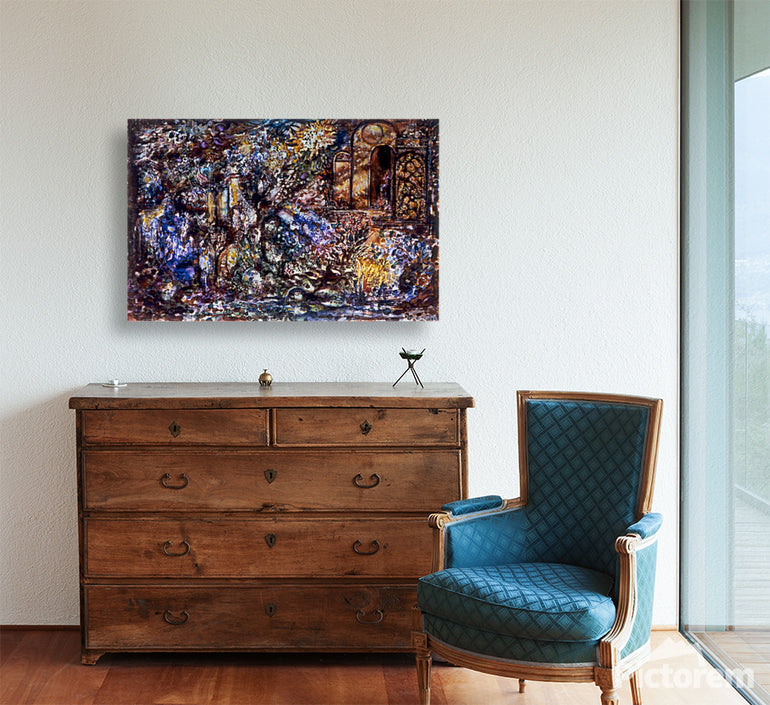 Sacred Garden - Brushed Metal Limited Edition Print
You will receive 1 of a limited edition of 28 prints.

Brushed Metal Print: 3mm Brushed Metal Print with back floating Frame of 1 inch thick. Ready to hang
The areas of the image that are white or very light will reveal the silver brush aluminum texture. Because of the detailed textures in this piece the brushed aluminum enhances the feeling that you could zoom in forever and keep on discovering more.  
Created using high quality aluminum panels, metal prints are strong, durable and weatherproof.
Every Metal Print comes with a built-in Back Floating Frame ¾-inch, ready to hang on your wall.

The original "Sacred Garden, 1992" is in the private collection of Martine and Reza Zadno.
Sacred Garden - Brushed Metal Limited Edition Print