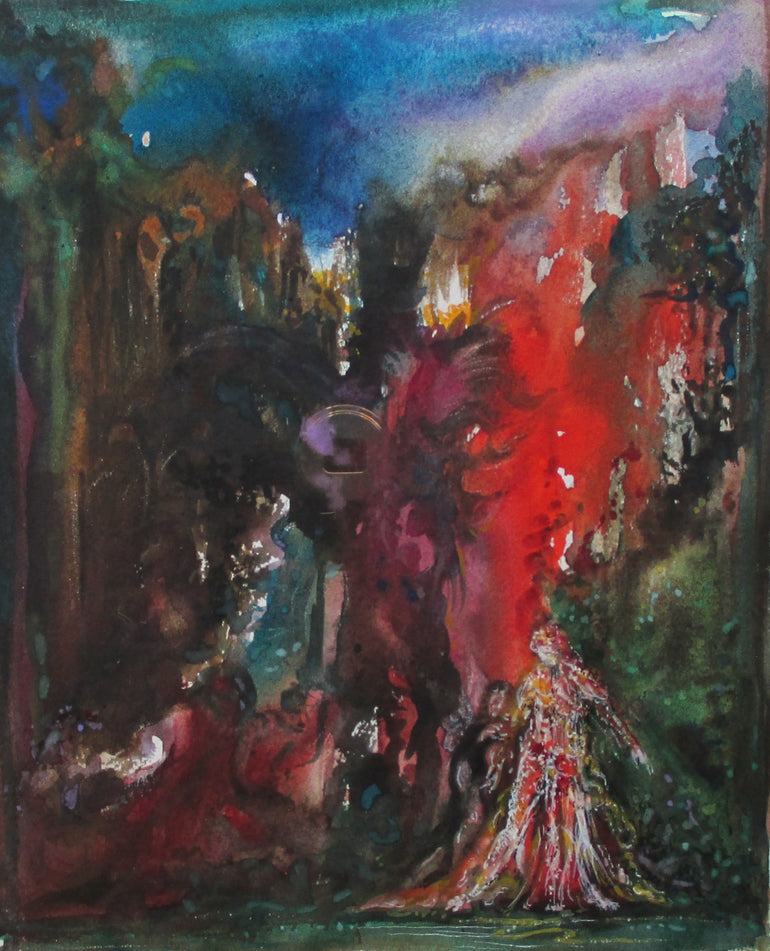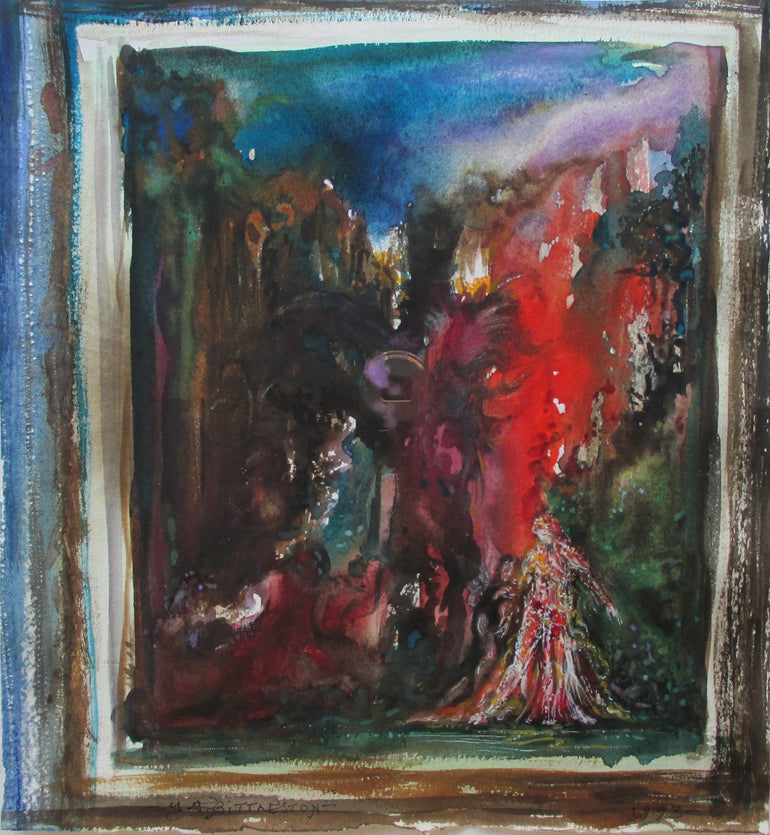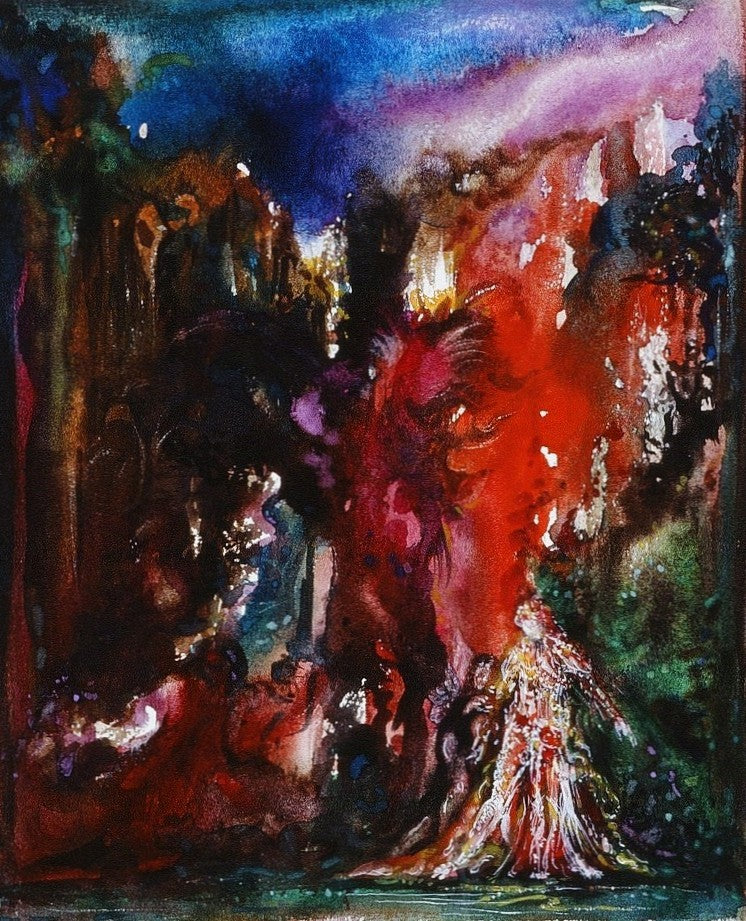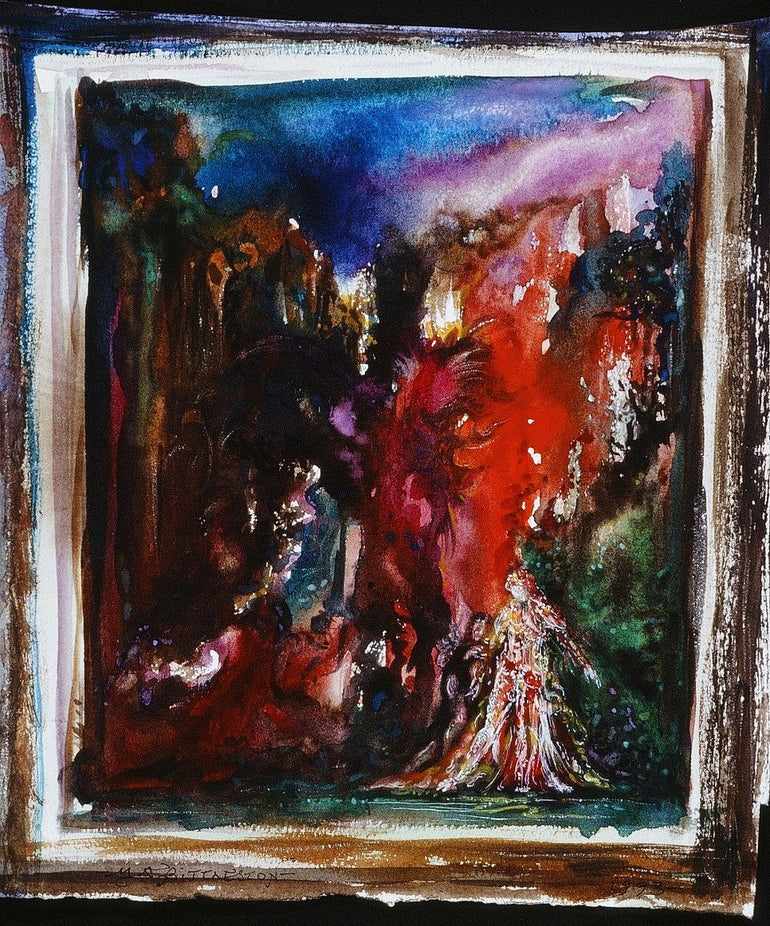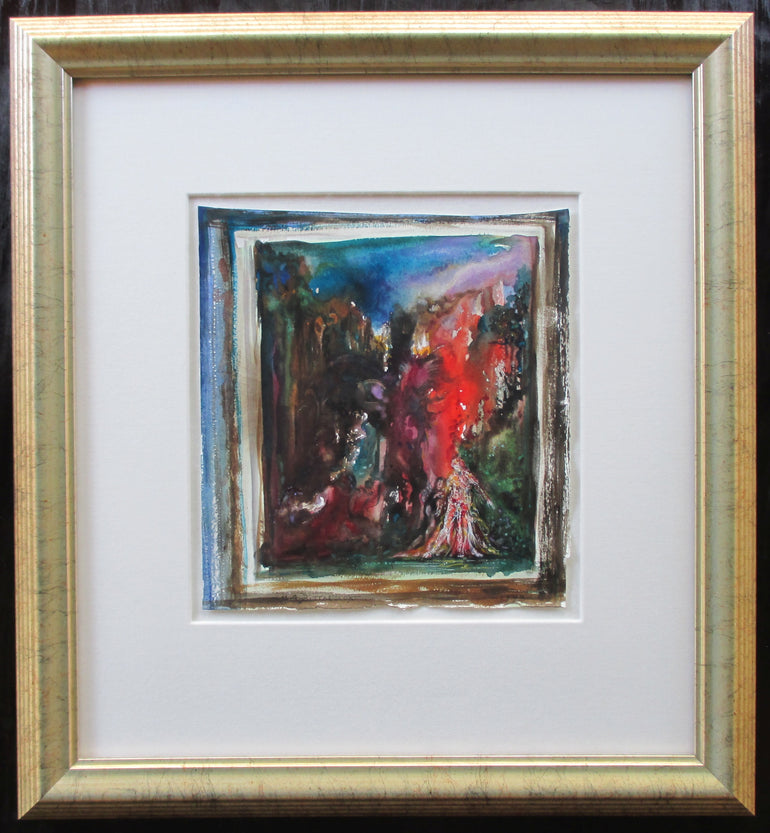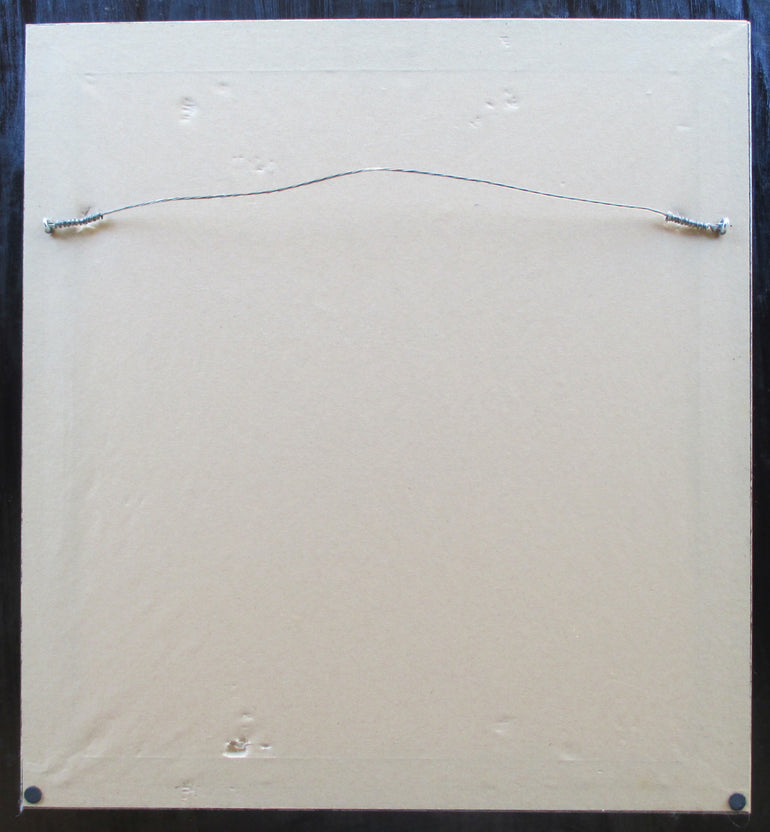 Puck and Titania, 1993 - Original Watercolor and Gouache Painting
This painting was framed floating which shows the torn edges of the paper and rough borders as well as the signature. After comparing the cropped version I would prefer if it were framed with an over-mat window that showed only the "image" and not the rough edges around it. 
The intensity of the colors and the poses of the "actors" gives a literal theatrical drama to this scene from A Midsummer Nights Dream. Staged as it feels, this painting is dominated by the backdrop which, like a good backdrop should, implies almost anything you let it: crumbling cliffs, dense forest, fire breathing dragon, dancing insects, sparring monsters, but the red wash always leads the eye back to the figures on the stage, and despite how small they are, they transmit a very distinct tender feeling in the way Puck tugs for comfort on Titania's arm, much as actors must project, if the emotions of their movements are to carry all the way to the back of the theater.
It is signed and dated along the rough bottom edge.
Medium: Watercolor with gouache highlights on paper.
Paper size: 8 1/2" x 7 3/4" 
Cropped image size: 6 7/8" x 5 1/2"
Frame size: 17" x 15 3/4"
Puck and Titania, 1993 - Original Watercolor and Gouache Painting