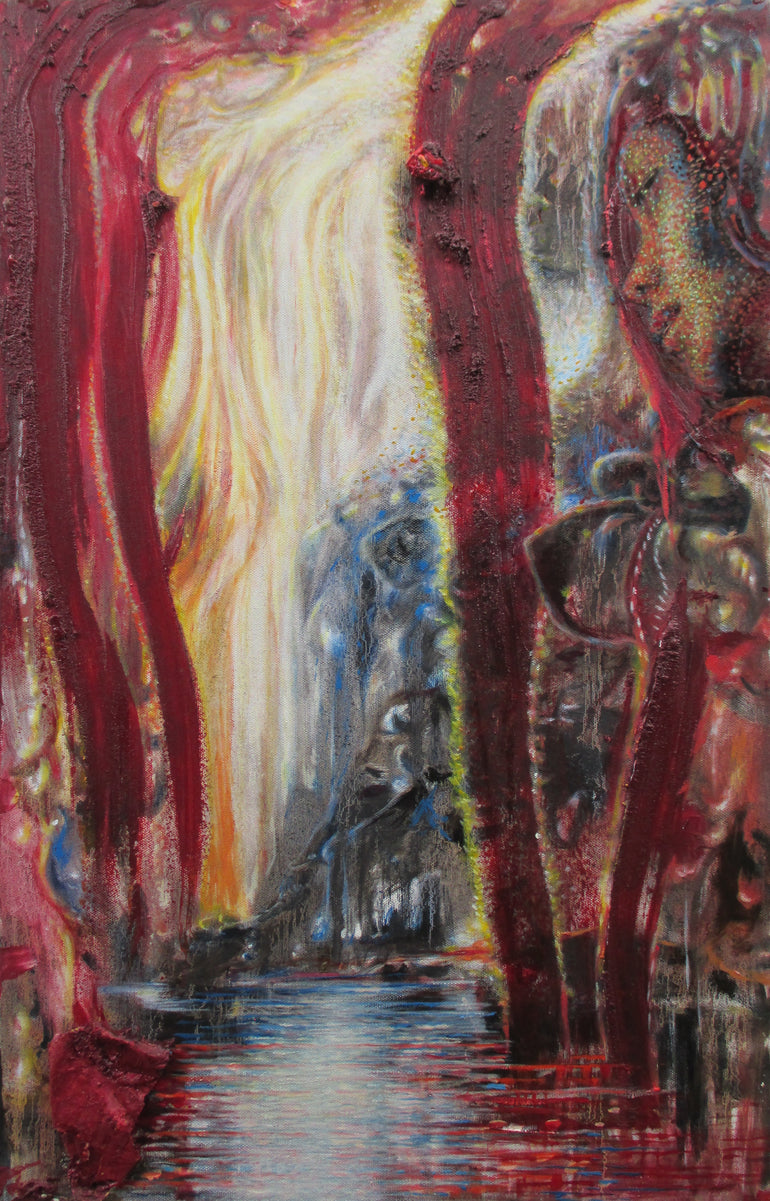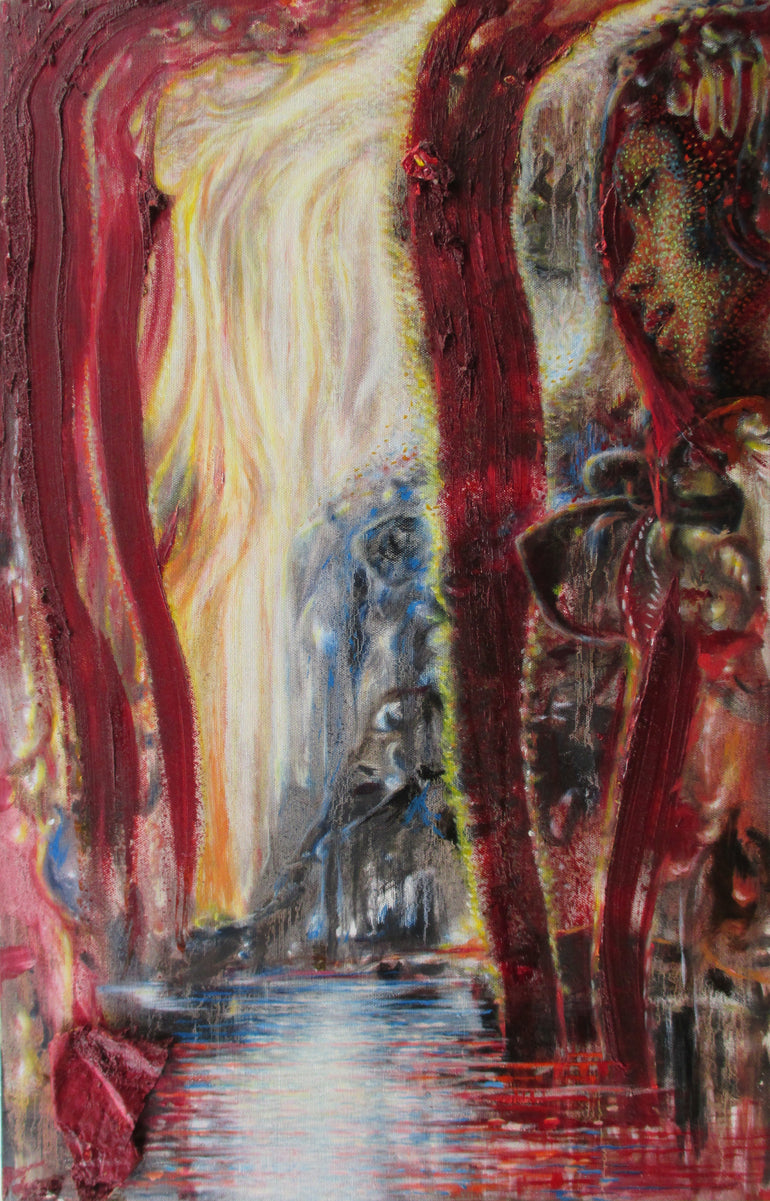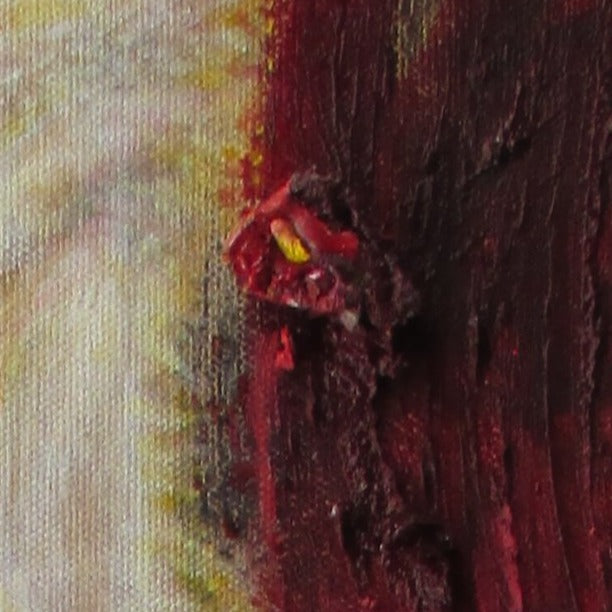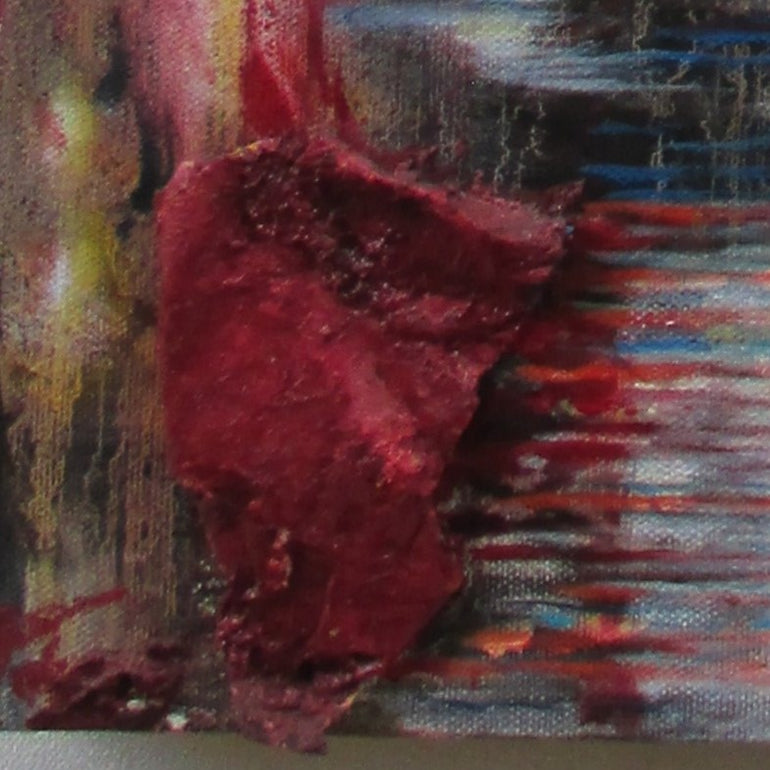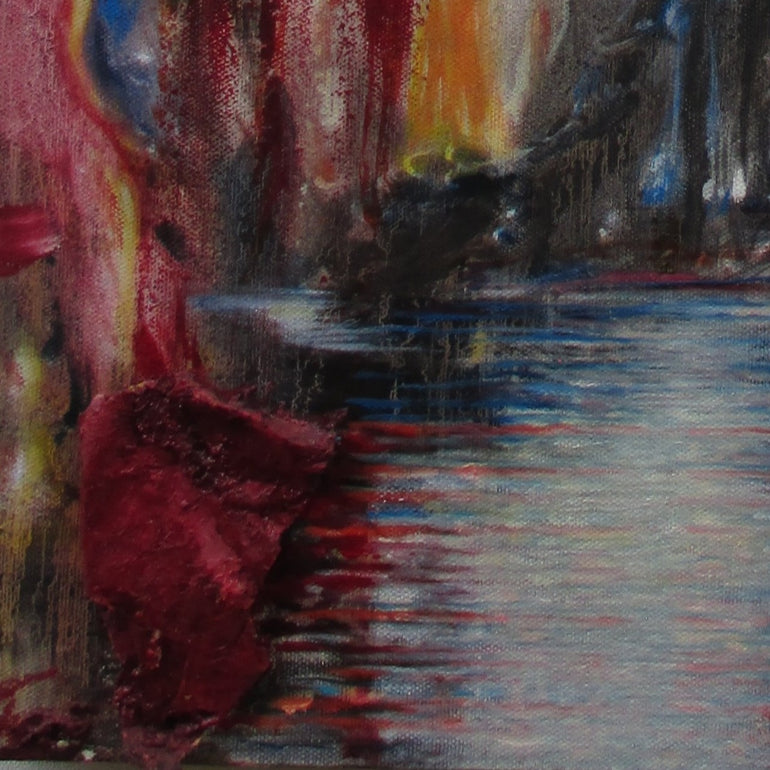 Observe Observer, 1995-2019 - original oil painting on canvas
Back in the mid 90's I was obsessed with art history books and came across the inscrutable non-objective works of 19th century Symbolist painter Gustave Moreau that he himself described as "abstract," but before the official dawn of abstraction. I discovered that the work he was known for was narrowly funneled through the rigid academic establishment, so he seems to have split into two painters, one academic and conformist, the other experimental and improvisational, arguably a precursor to the Abstract Expressionism of more than half a century later.
It was not only this expressive direction that captivated me, but that he allowed himself to go in two directions at once, and to be two apparently different artists, my artistic identity has always been so fragmented that I deeply related. That freedom to embrace contradiction, to paint outside the bounds of one style, or identity, is what struck me as fresh, radical, and down right Postmodern. It was his demonstration of an artistic identity that could exist, not fixed by one style, one idea, one path of inquiry that ended in a cozy cul-de-sac, but by a try anything approach that rebelled against being the answer, and chose instead to be the question itself, it was the idea of a painter with an anti-style, that resonated with me, and which inspired this painting.
This painting is anti-style, it started in 1995 was originally my way to continue, Moreau's study into a final oil painting, based on his 'Abstract Study' watercolor pictured below.
Size: 25" x 16"
Medium: Oil and collage on canvas (the face in the upper right is a photo portrait that I transferred to clear shaped polymer and collaged using alkyd medium, and then painted in with oils)
In my painting, which I reworked in 2019, there are now only vague references to Moreau's but while mine is loosely inspired by his, it is executed in the spirit of his painting, with my big globs of oil paint, and a crumpled piece of paint covered paper, that literally took years to dry, and the "pillars" of crimson that I applied with my fingers in gestures of expressionism. In the overall representational feeling of a light-filled cavernous interior filled with water, I have developed certain aspects of his implied landscape imagery, while counter asserting the purely abstract with scattered brush strokes with gestures and runs of color and texture. Finally, by literally inserting the face of the observer of the painting, into the painting itself, I am saying that this is a meta-painting. 
"Should this be seen as a study for a painting, a straightforward experiment with colors, or an abstract variation in which the brush has roved about the paper amid vague pencil strokes, as if the artist had no figurative intentions?" 
-Pierre-Louis Mathieu writing about Abstract Study by Gustave Moreau, Watercolor and pencil, c. 1890  

Observe Observer, 1995-2019 - original oil painting on canvas