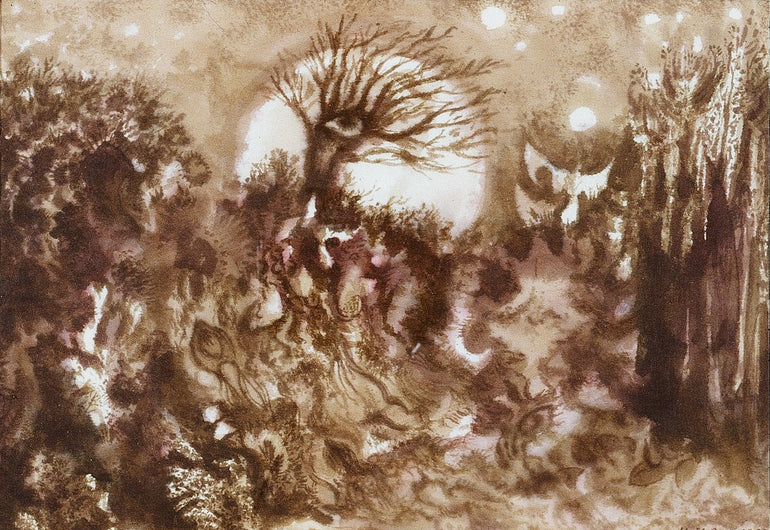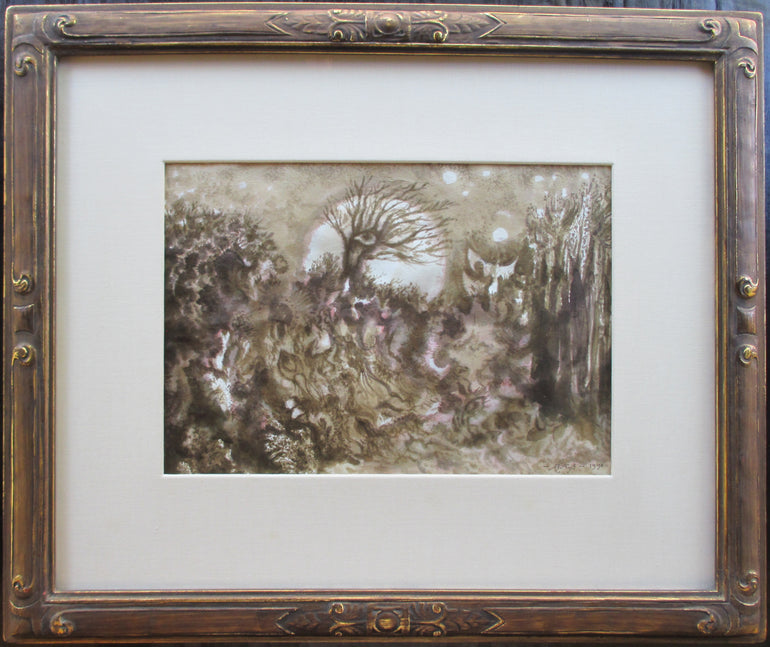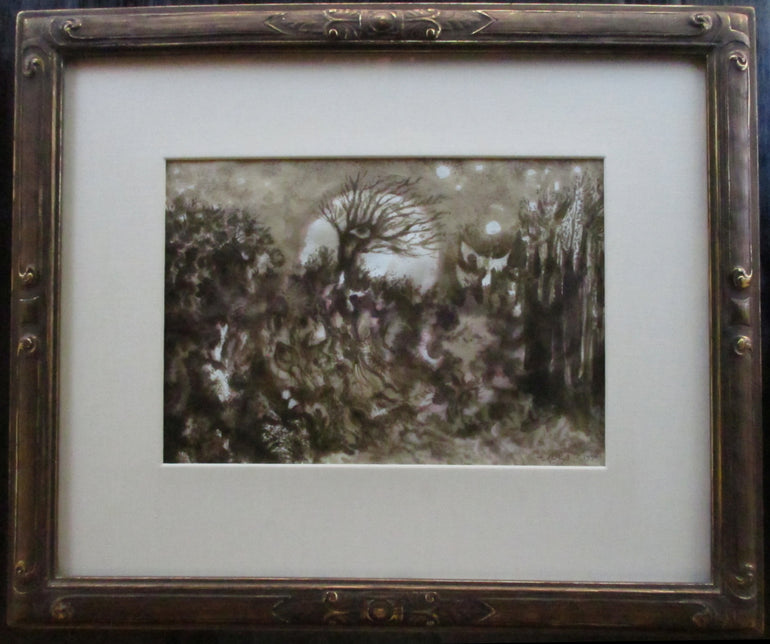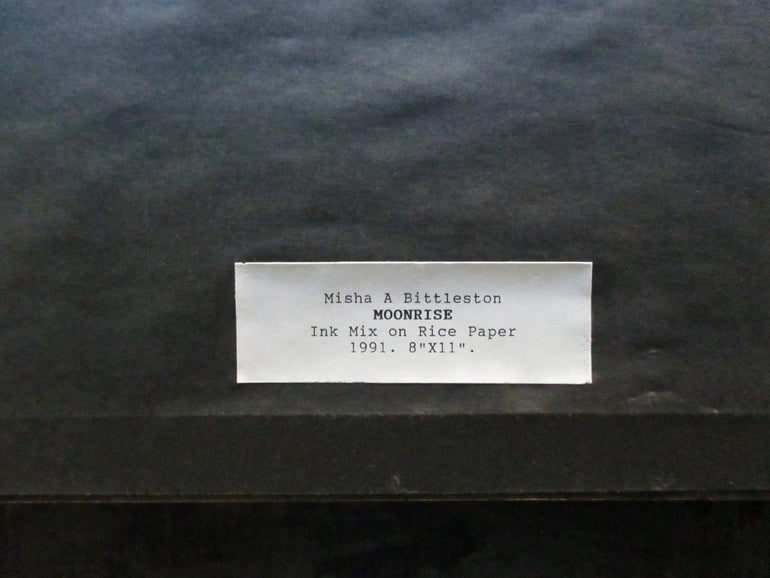 Moonrise, 1991 - original sepia ink painting in golden brown frame
Framed ink painting entitled "Moonrise" signed "MAB" and dated 1991.
The frame was custom handmade made specifically for this painting, it is beautifully crafted, antiqued 18-karat gold in brown patina to complement the painting - notice there are no visible joins in the corners. 
This fresh improvised ink painting depicts a rising moon that creates a halo around a small gnarled tree that looks up to the stars with a single eye. The scene is almost more auditory than visual, expressing the cacophony of nocturnal life, the orchestra of insects, the ascent of night birds, and even the plants seem to breath in the moonlight.    
Artwork size: 8" x 11 1/4"
Frame size: 15 3/4" x 18 7/8"
Medium: Mix of sepia brown and rose colored ink on rice paper. 
Moonrise, 1991 - original sepia ink painting in golden brown frame