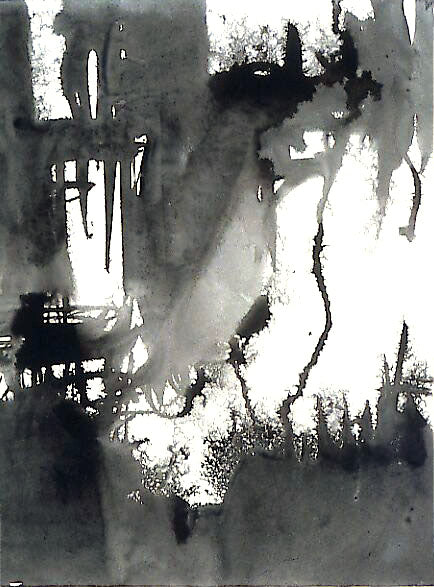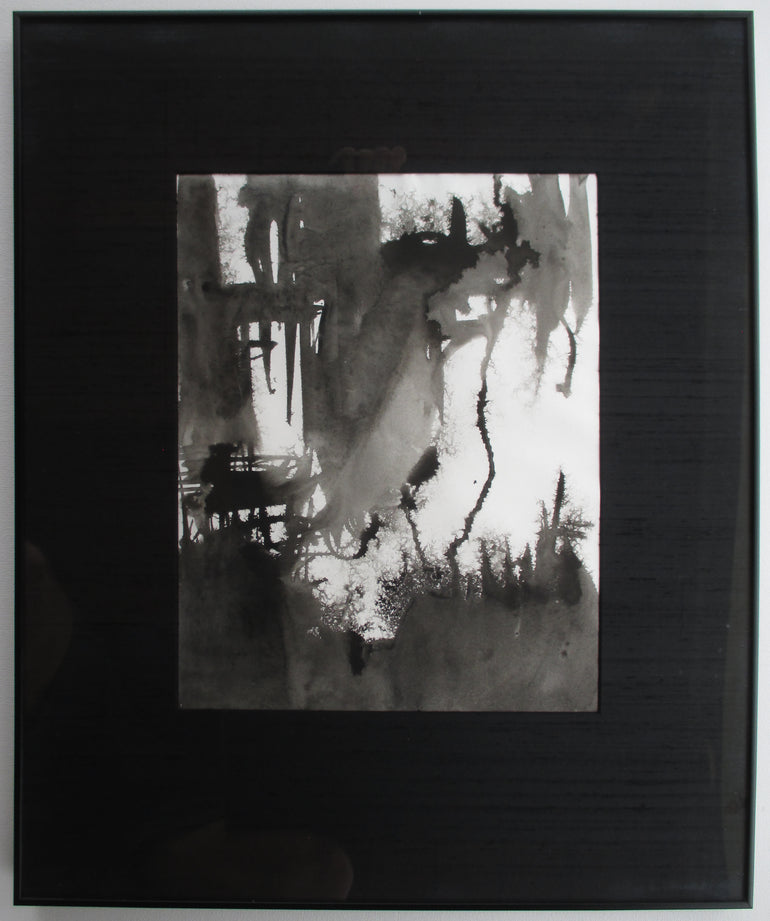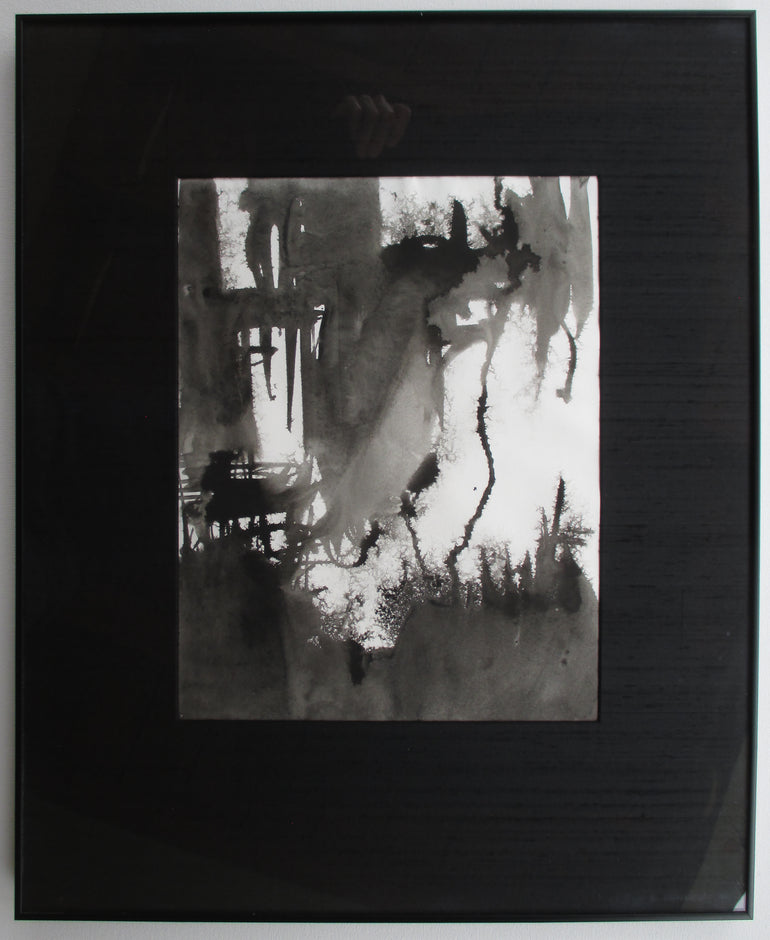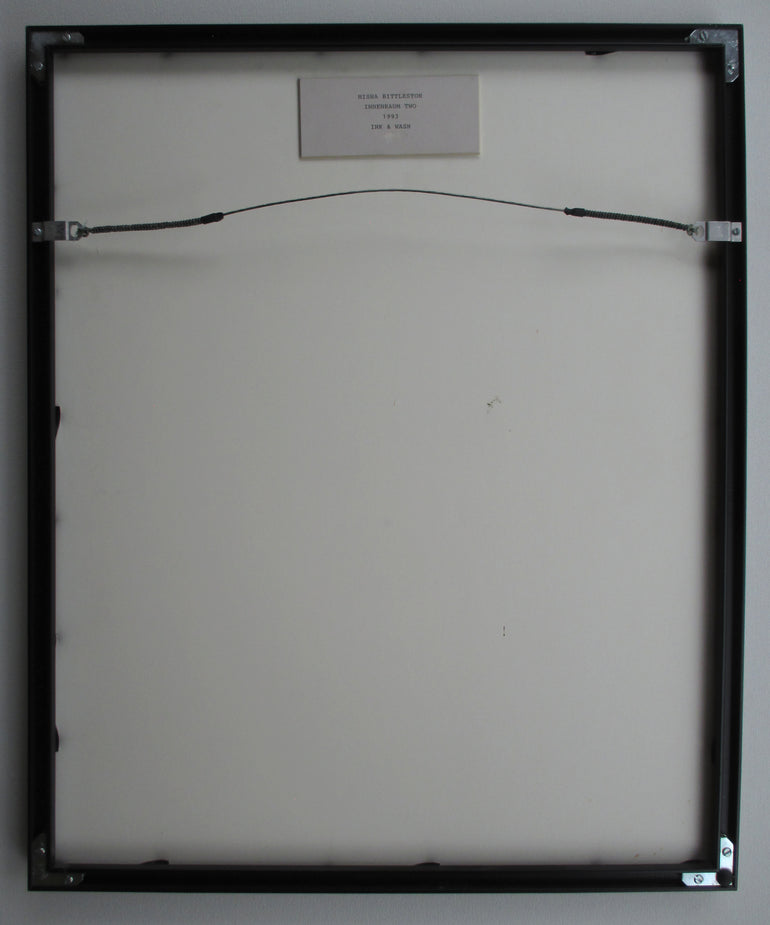 Innenraum 2, 1993 - original framed ink painting on paper
This is number two from the original "Innenraum" series of 1993. This was the only work from the original series of twelve that did not sell. Bittleston loaned it out for a number of years and it has not been available for sale until now. 
The light streaming into these works is remarkable. The expressive, dancing brushstrokes have masterful levity and economy. The connecting runs of ink flow, puddle and bleed like they are still wet. There was a moment in the creation of this work when anything else added, even a single stroke, would have been too much, and this work stops at the very pregnant moment before that happens, thereby capturing that lightening of visceral spontaneity and captivating freshness that feels both easy and totally commanding.
Framed by the artist, like all the others, in black silk with a narrow black metal frame.

Frame size: 23" x 19"
Artwork size: 14" x 11"
Medium: Ink on paper
Innenraum 2, 1993 - original framed ink painting on paper