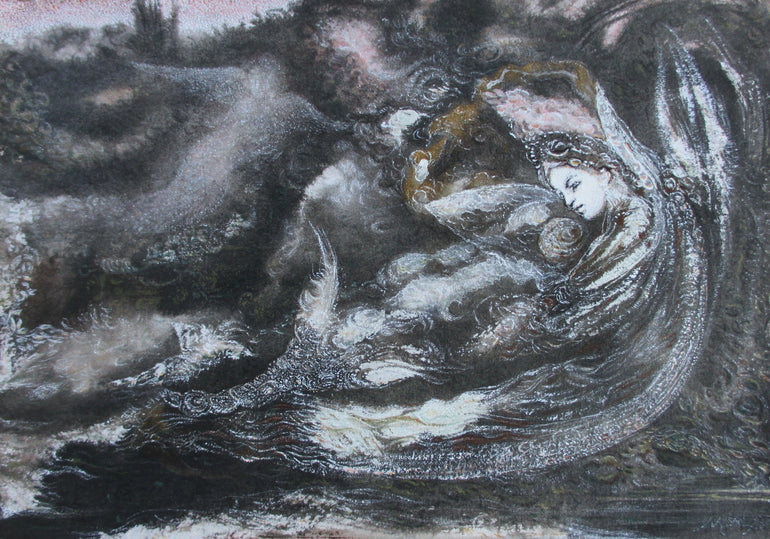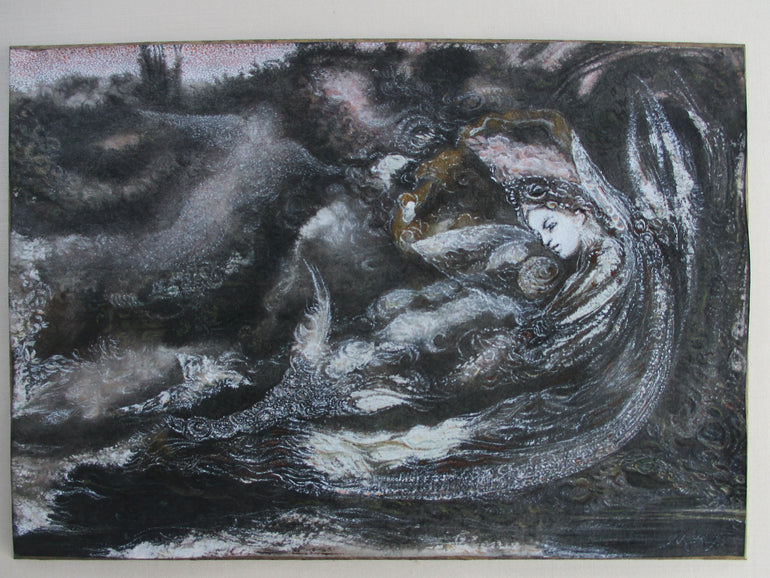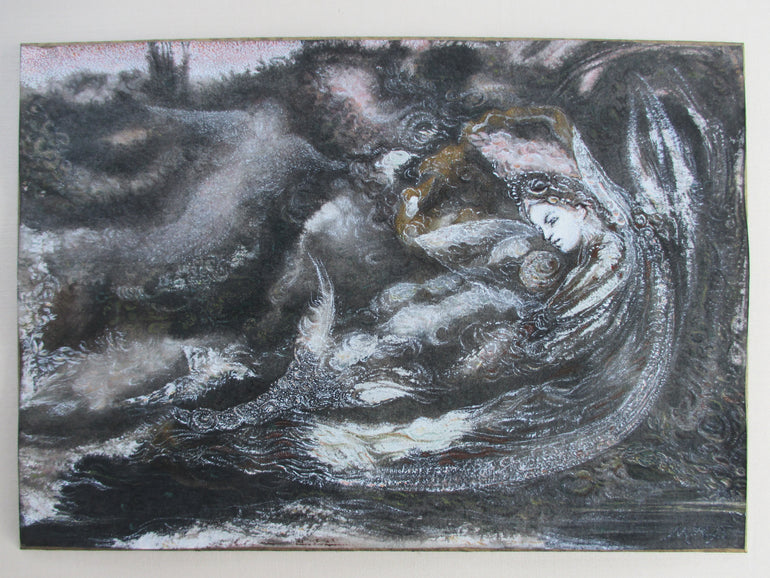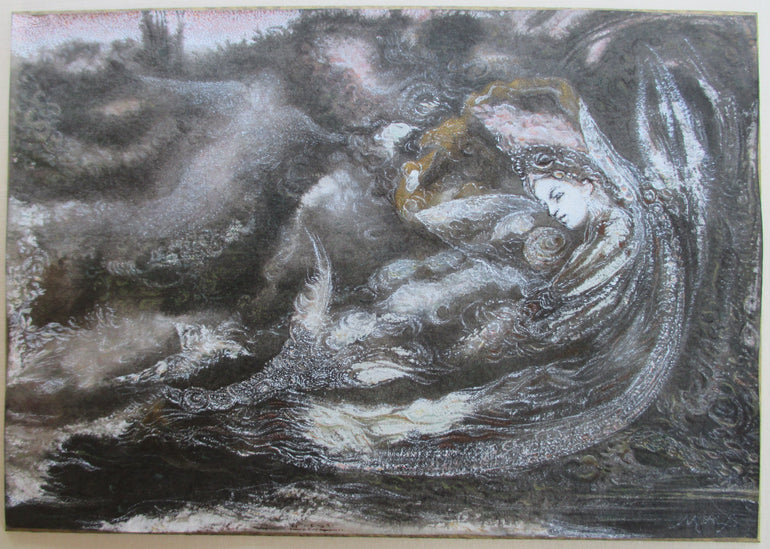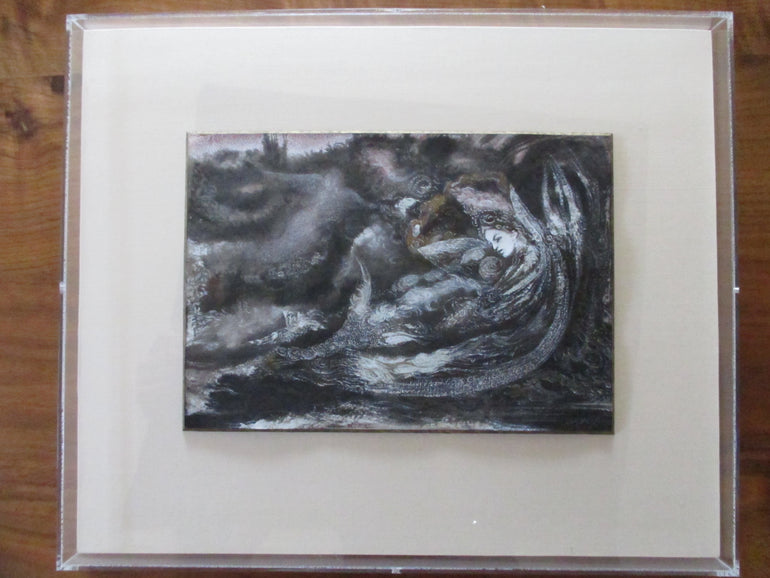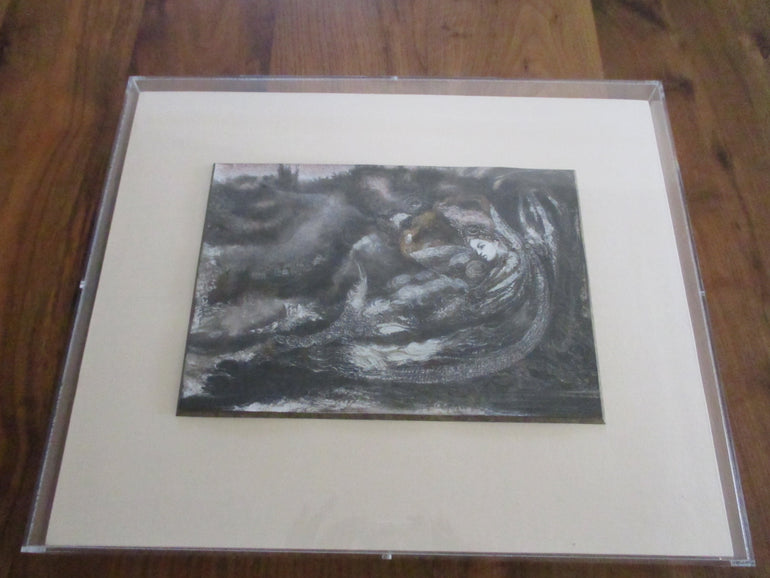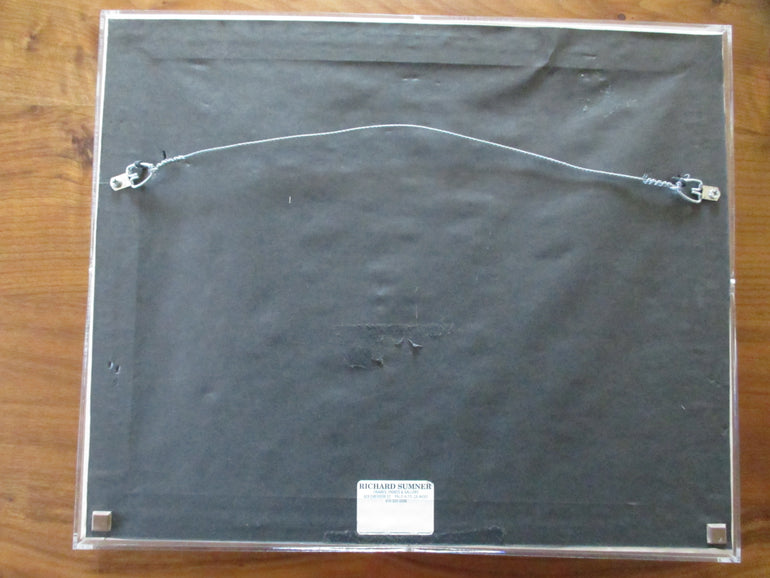 Untitled Fairy and Angel c.1990 Ink and Gouache Painting
This framed piece dates from 1990 or 1991. It was painted on rice paper with Sumi ink, watercolor and the intricate gossamer brushwork in gouache. It was framed at the Richard Sumner Gallery, which showed the artist's work in the early 1990s. It has an antique gold beveled floating mat, with silk fabric backing in a clear Plexiglas box frame. 
It depicts a dreamy dawn or dusk landscape bathed in rose light, with a fairy being moving across the foreground while watching and playing with two small winged spirit beings who appear to be following, while puffs and small pinkish clouds float and emanate from the land the head of the fairy. In the background hovers the soft figure of a guardian angel.
This a unique, one of a kind painting, no prints or reproductions have been made of it. It has been in the collection of the artist for 30 years. There are only a few works by the artist from this time period. This is certainly one of the artist's earliest ink paintings. It is signed in the lower right corner "MAB."
Frame dimensions:
14 1/2" x 17 1/2"

Artwork dimensions:
8 3/4" x 11 1/8"
Media: 
Sumi ink, watercolor and gouache on rice paper 
Untitled Fairy and Angel c.1990 Ink and Gouache Painting