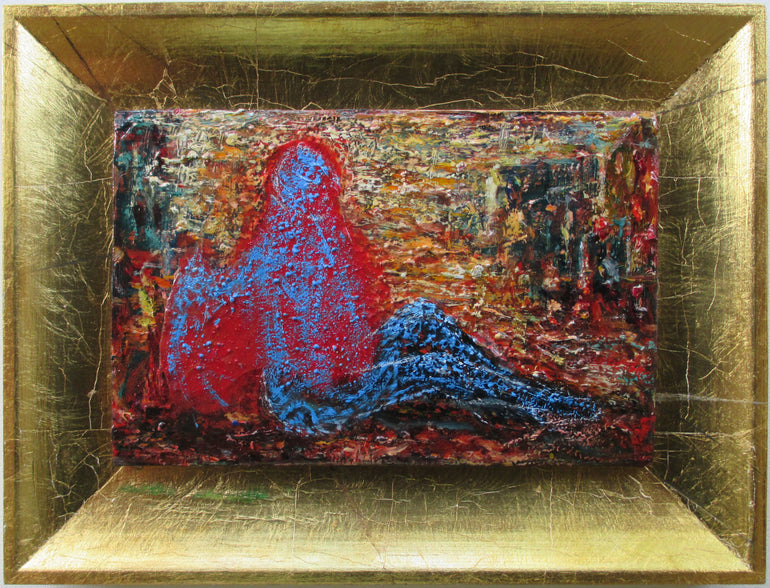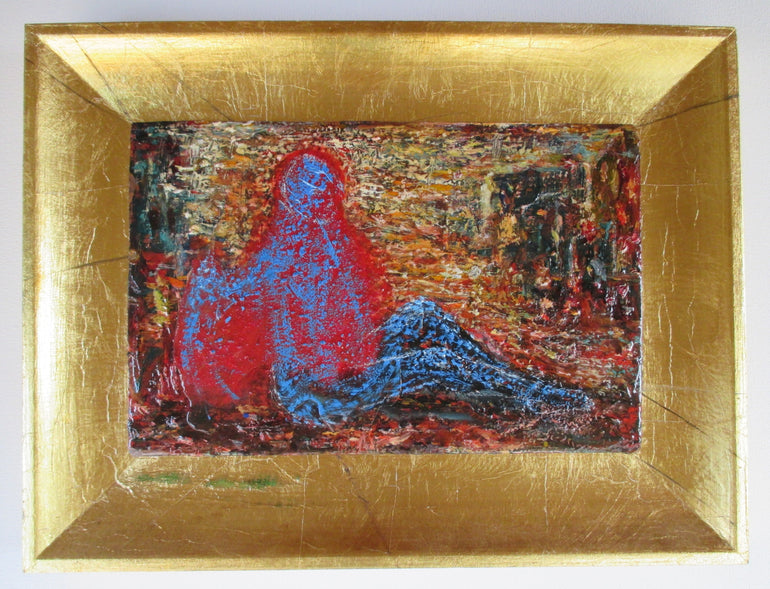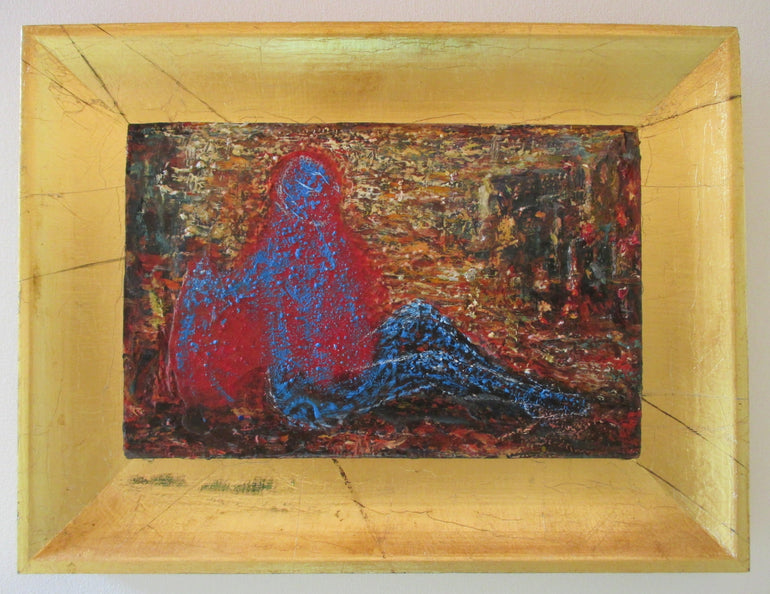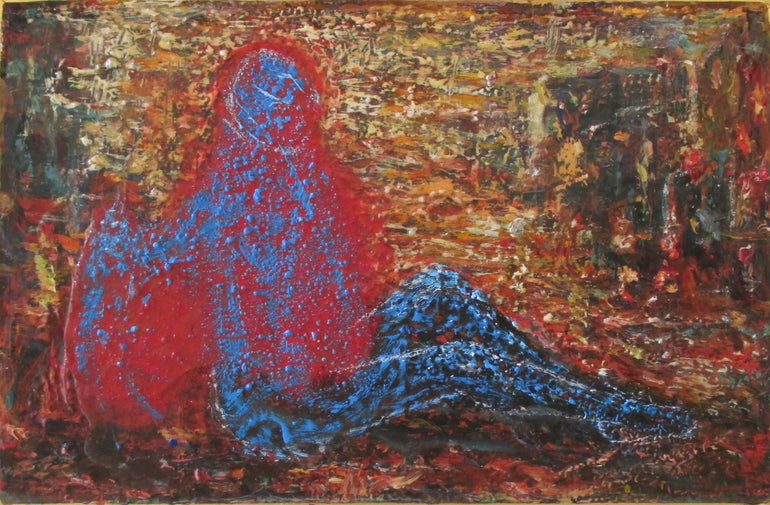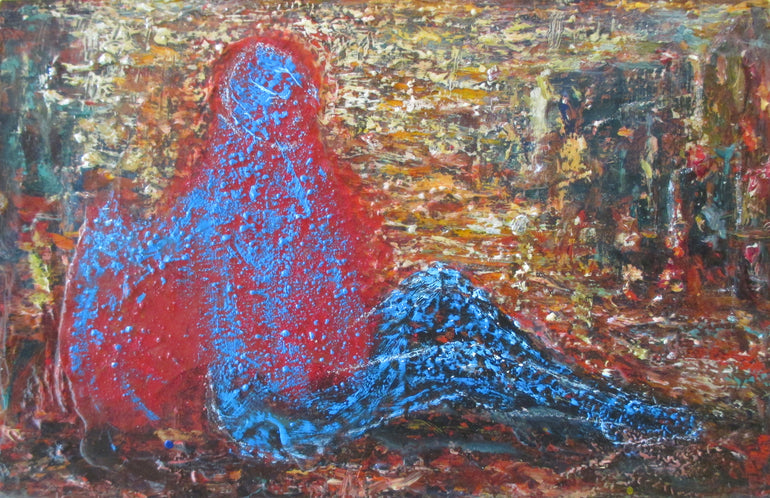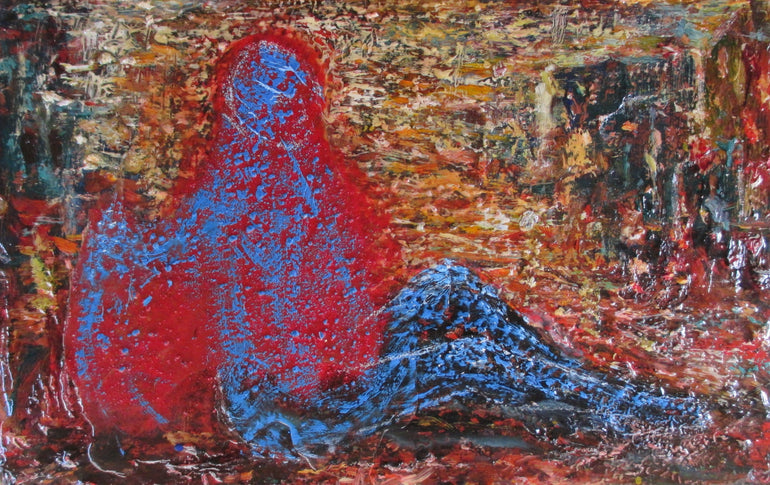 Blue in a State of Red, 1994 - original oil painting
This small oil is painted on an oak panel that was an off-cut from the wood flooring planks used when I worked at my dad's wood flooring business. The panel is mounted on the front of a liner that I gold leafed (liner is a wood inner frame meant to fit inside an outer picture frame), I made and gold leafed this while I worked at a picture framing shop during the 1990s. 
The title is key to this figurative, emotional and political work. I am not sure it matters what shape the red state is, what is important is the feeling that is evoked of being blue but engulfed by red. There is a sense that this blue and black figure was peacefully sitting there and the red has oppressed them, eliminated their black and they are struggling be blue. While the blue and black legs that are outside the red, sit firmly grounded, the head, torso and arms seem to move and writhe as if unable to find any place to rest.  
None of the photos accurately capture the color and texture, so various attempts are included. 
As with other works from this time period, the artist preferred not to sign this painting on the front, but it is signed and dated on the back and it has a unique catalog number of 96. It is also signed on the back of the frame (pictured), as the frame was made by the artist to be considered part of the piece. 
Size of gold liner-frame: 11 1/16" x 14 5/8"
Size of oak panel: 7" x 10 5/8"
Medium: Oil paint on solid oak panel mounted on gold leafed wood liner with pencil lines, scoring and light paint marking
Blue in a State of Red, 1994 - original oil painting