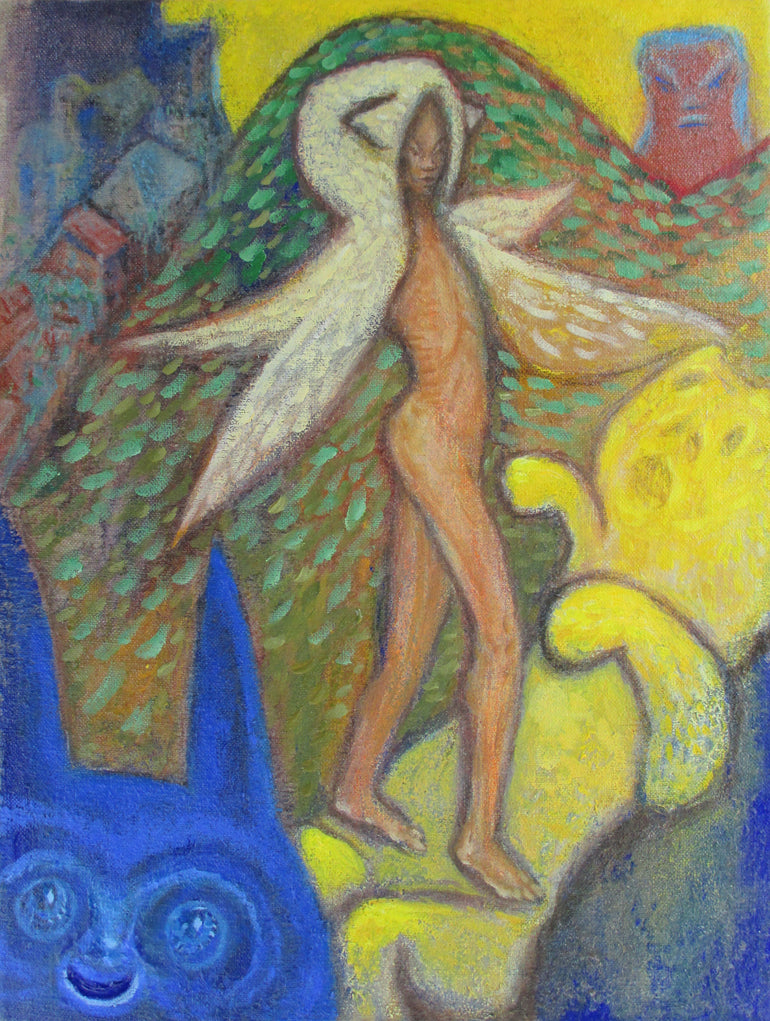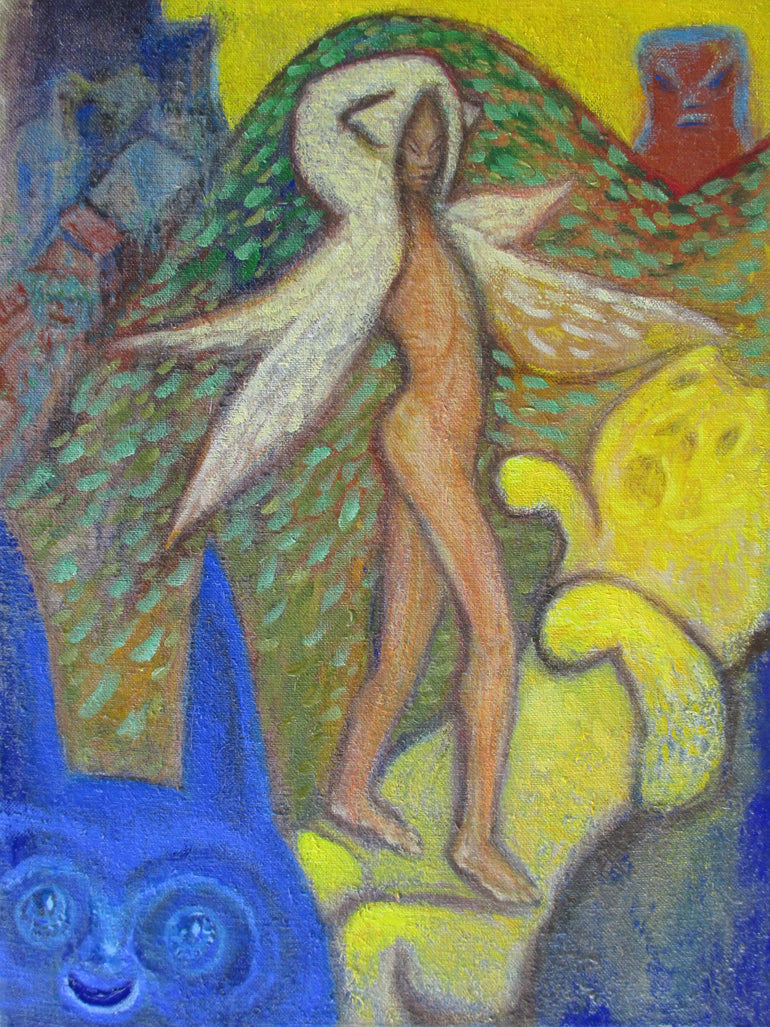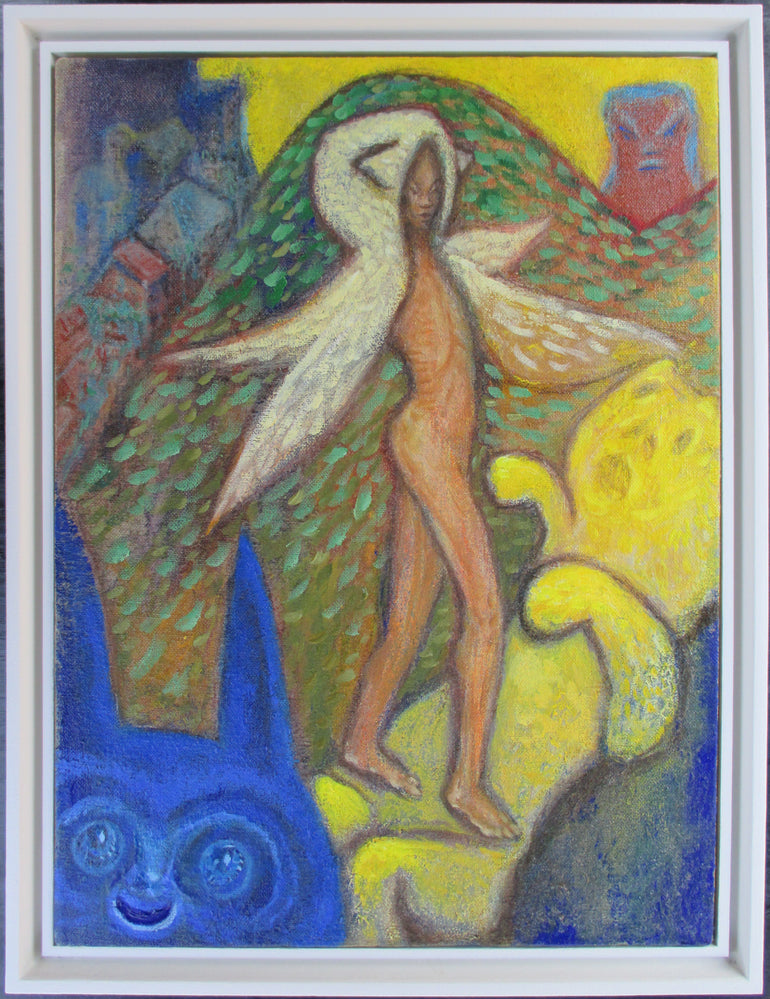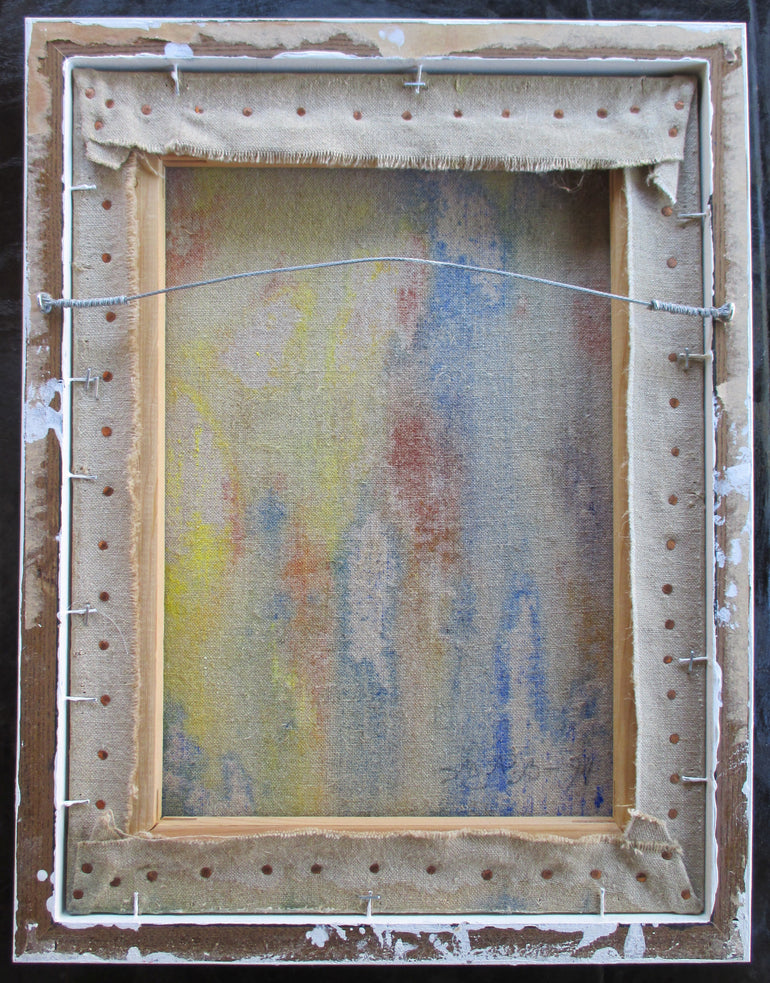 Photobomber - 1994-2018 original oil painting on linen
Can a painting be photobombed?
I started this painting in 1994. It was a vaguely figurative abstract. Something about it had always felt uncommitted and undeveloped. It ended up in deep storage.
After moving to New Mexico it resurfaced and I suddenly saw it as a sort of fairy tale joke, where a mythical narrative is interrupted by a blue rascal Loki-type character, who photobombs folk tales at poignant moments. 
I reworked it one day in 2018. Even the way I applied the brushstrokes is easy and lighthearted. I did not do any blending or fine detail, and used bright unmixed colors, which gives it a storybook tone. It was fun to paint, it felt effortless, and made me want to do more work that incorporates humor.
I guess, now, any time I am painting, is just an opportunity for this blue character to photobomb.
Size of artwork: 15 7/8" x 12"
Size of frame: 17 3/4" x 13 3/4"
Medium: Oil on raw linen
Photobomber - 1994-2018 original oil painting on linen