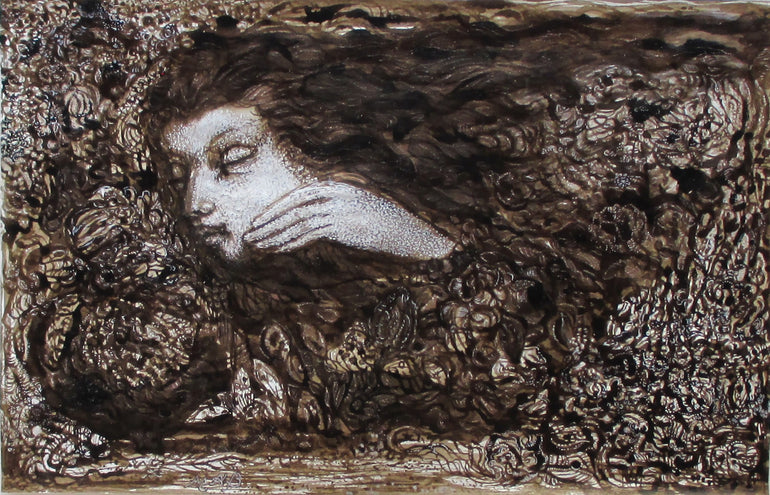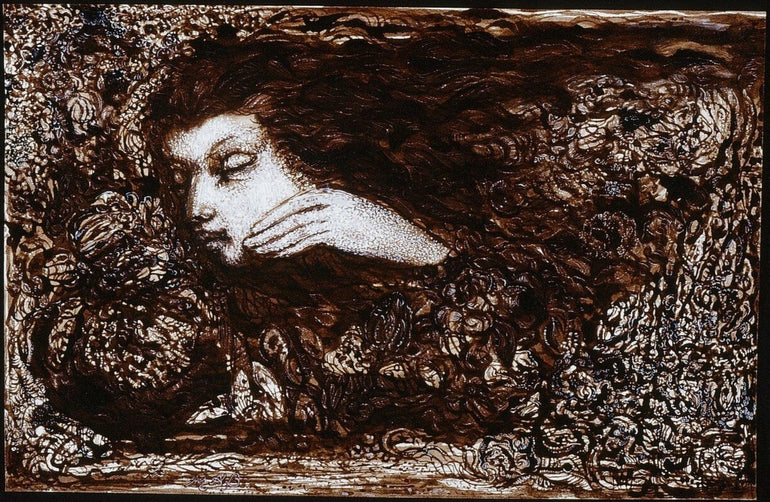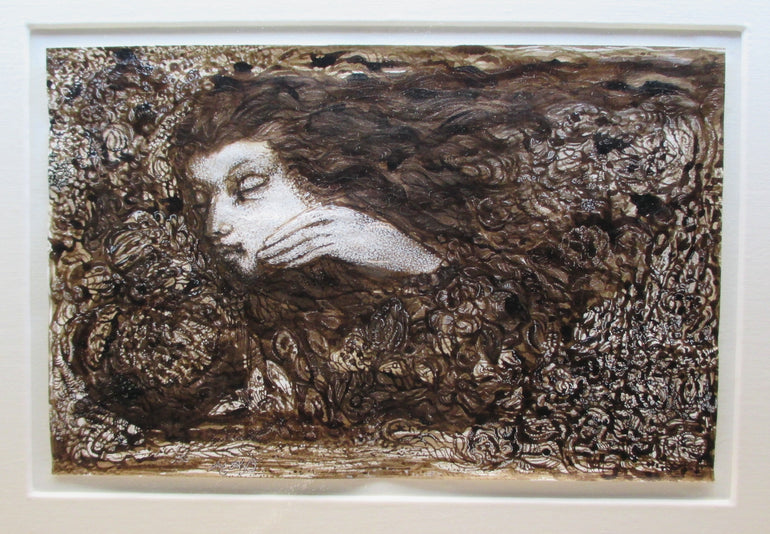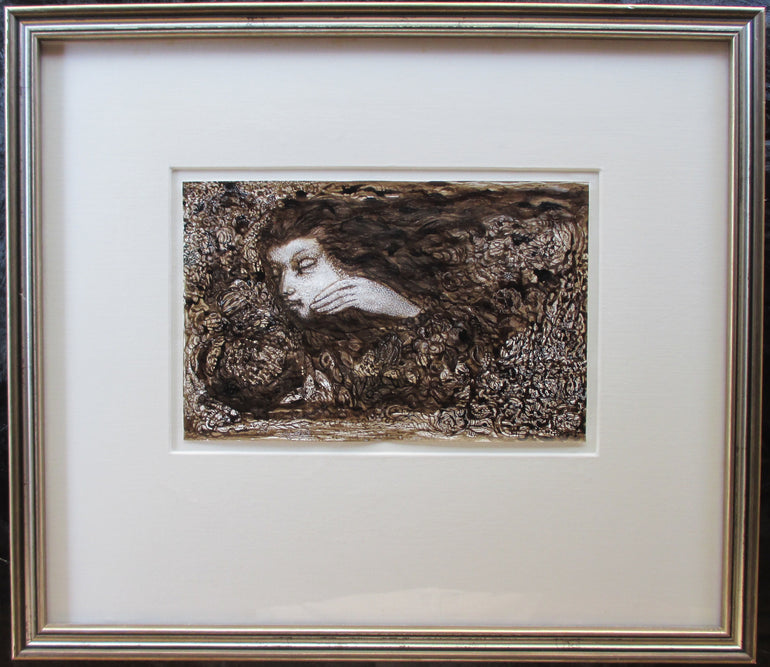 Ardour, 1992 - original sepia ink and gouache painting
Small framed monochrome painting entitled "Ardour" dating from 1992 in sepia ink and gouache on paper.
The variations in the pictures are from different photos and slides. Lighting causes significant changes in the contrast and luster of this painting.
Prints have been made of this piece, but this is not a print, this is the original. It is signed in white "MAB" about a third of the way in on the left.
The painting is also a drawing with lots of swirling pen and brushwork. The whole surface of the paper is laced with textures. For a drawing about the sense of smell it is not strange that it is limited to color palette of brown and white, just as the character who is smelling the flowers has closed eyes, so by limiting color, we close the eyes and open the nose of our imagination to translate what we see into another sense. This painting is visual representation of the memory of a smell, broken into tiny arabesque particles, this painting is my attempt at making visual perfume.
It has its original white gold and silver frame, and silk floating mat. It has not been removed from the frame or re-framed. 
Painting dimensions: 5 1/2" x 8 1/2"
Frame dimensions: 13 5/8" x 15 5/8"
Media: Sepia ink and white gouache on paper.
Ardour, 1992 - original sepia ink and gouache painting