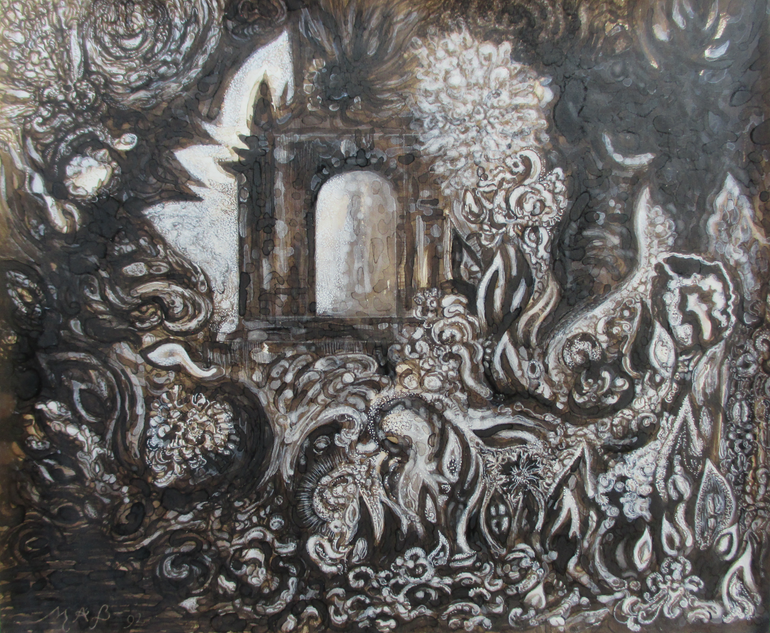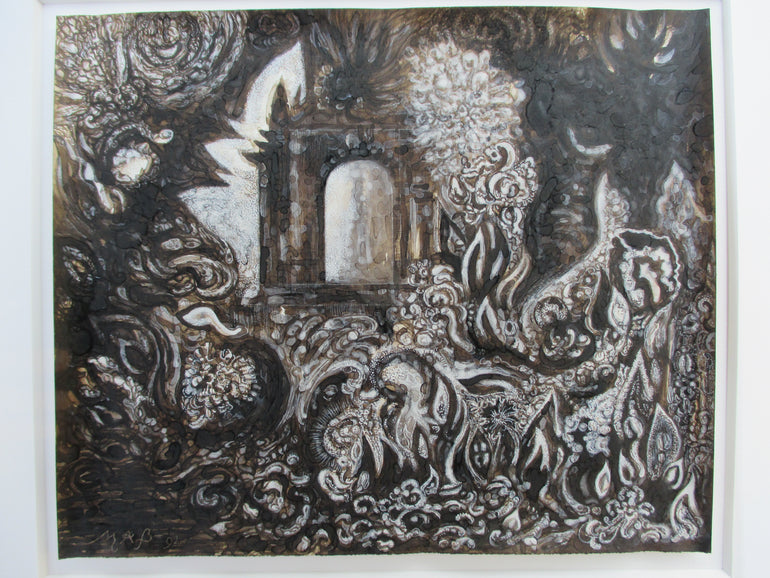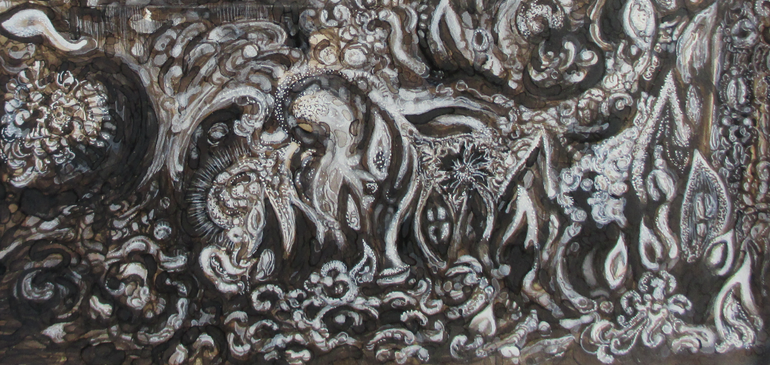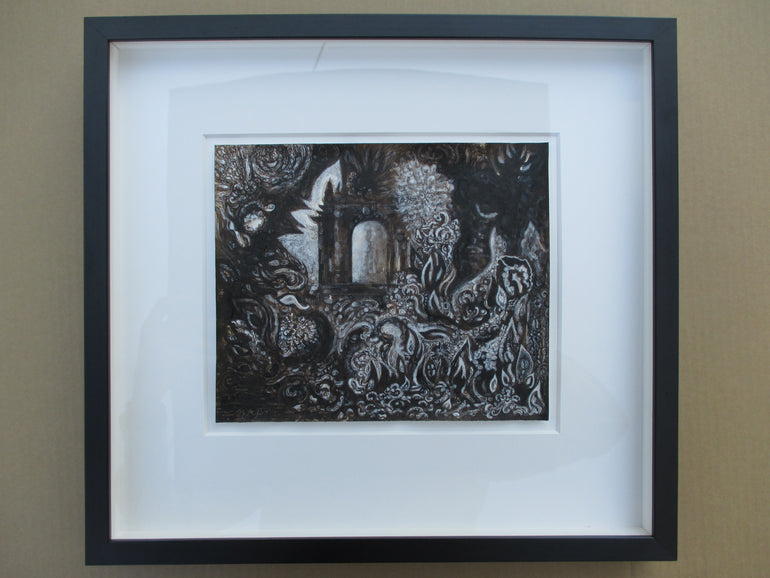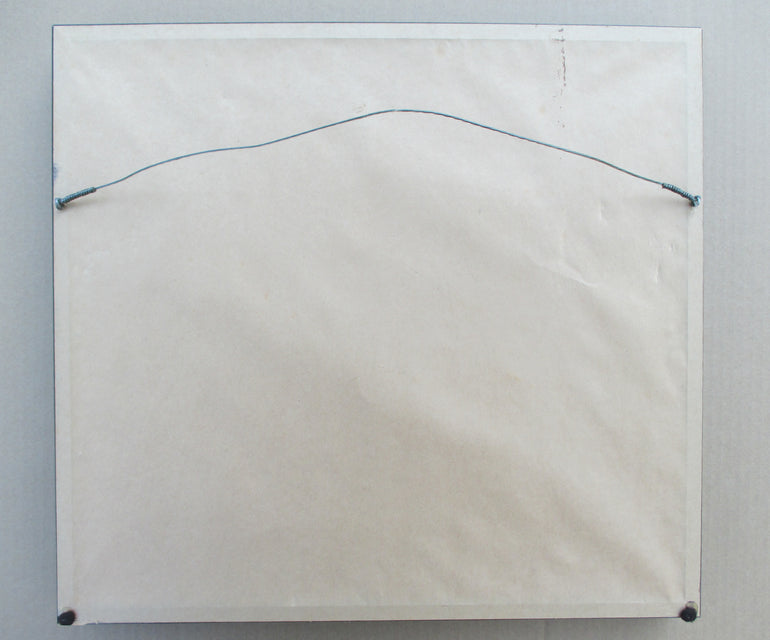 Threshold, 1992 - original sepia ink and gouache painting
This framed work dates from 1992. It is signed and dated in the lower left "MAB 92." The brown sepia ink and watercolor are built up in countless semi-transparent layered droplets, each one would have to dry before others could be added. They give the impression that dew drops have fallen on the paper, and the imagery has emerged from the mysterious beauty of nature's randomness.
Fine details are highlighted with white gouache in rigger brush, and tine single hair points of light, as well as petal-like droplets of the opaque white watercolor that are built up into complex floral textures. Intricate linear and work is also seen in sepia ink applied with quill pen over the white puddles.   
The theme of this painting is a mystical arched doorway whose light also forms the upward reaching leaf-like shapes, represented throughout the composition. Growth and life are everywhere depicted as flaming leaves, buds, and curling sprouts, all alive with interior light. 
Framed in its original dark wood shadow box frame, floating within a thick beveled matting of archival 100% cotton museum board,   
Frame dimensions:
16 7/8" x 18 1/4"

Artwork dimensions:
8 3/4" x 10 1/2"
Media: Sepia ink, brown watercolor and white gouache on paper 
Threshold, 1992 - original sepia ink and gouache painting