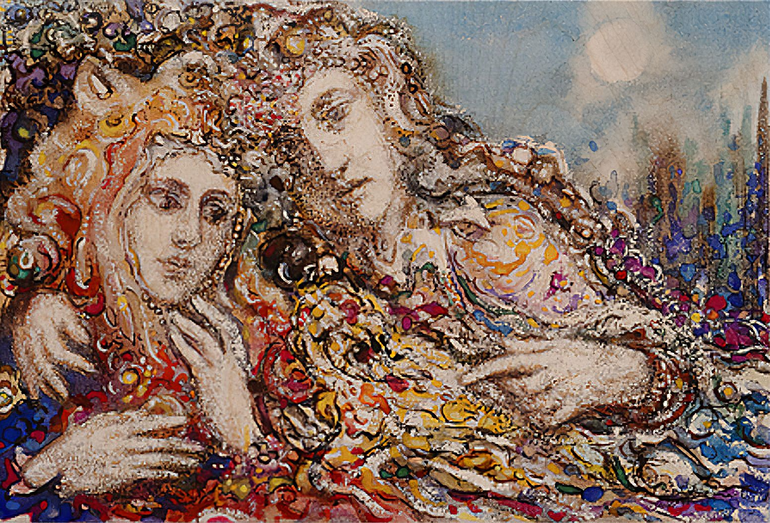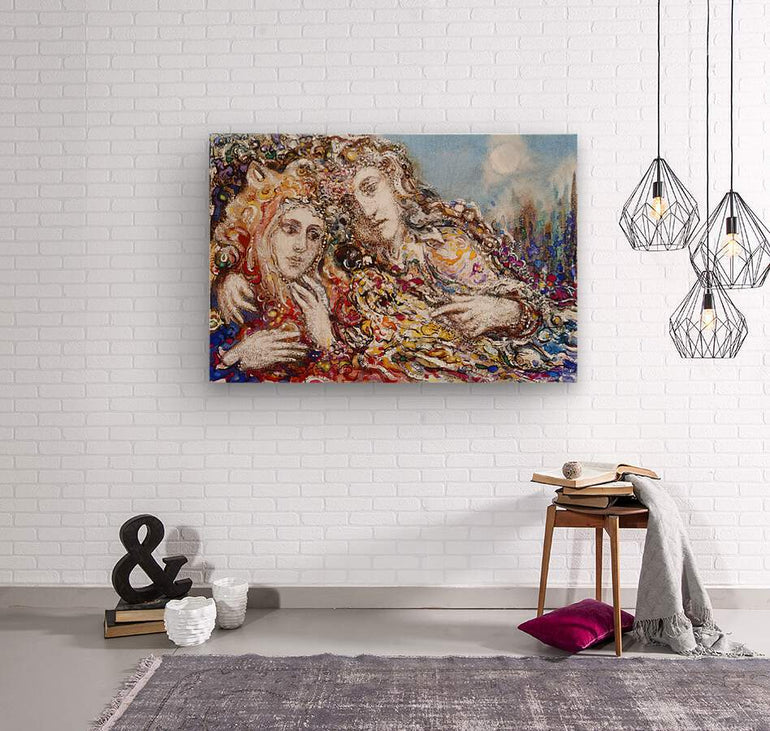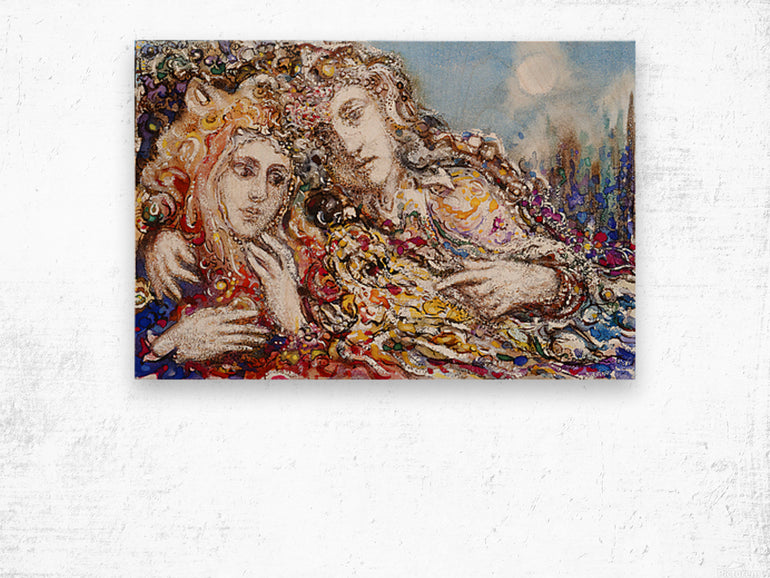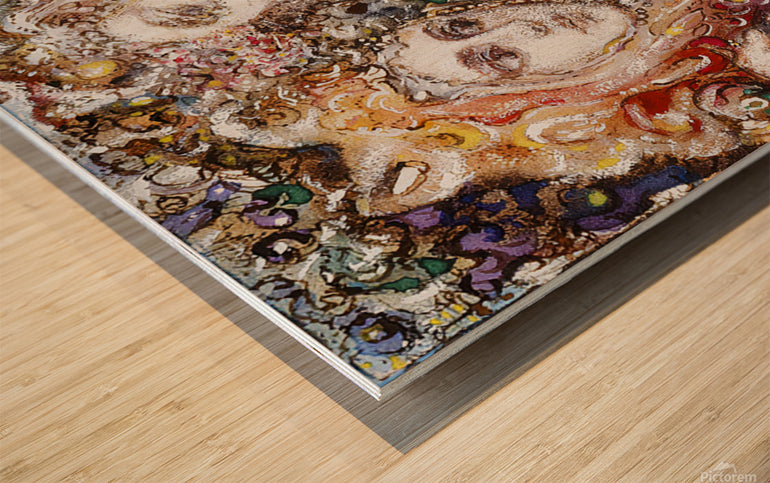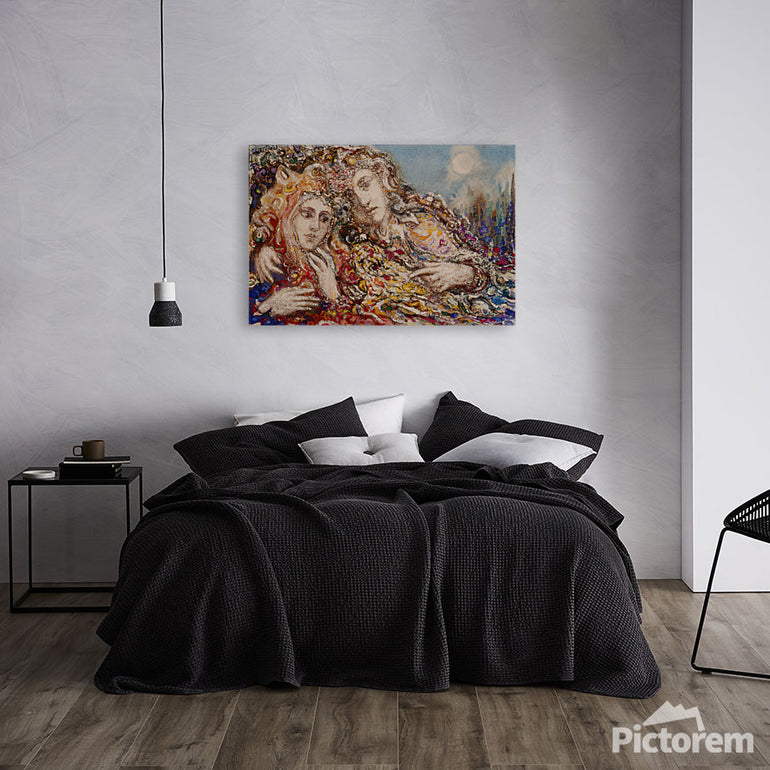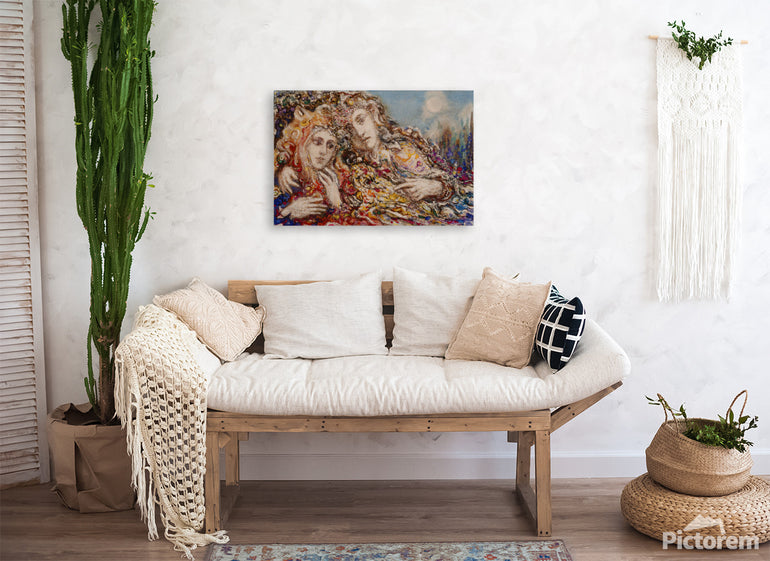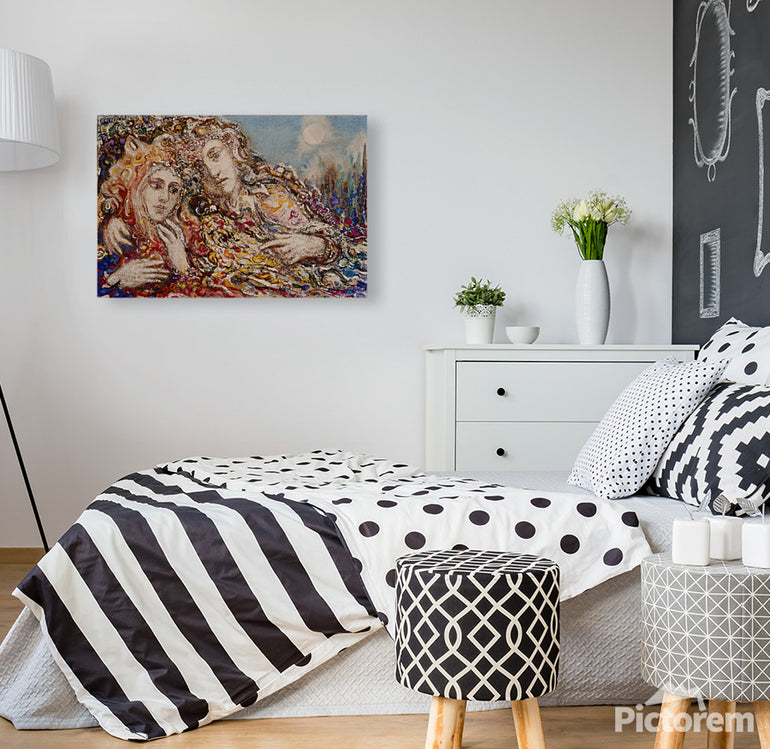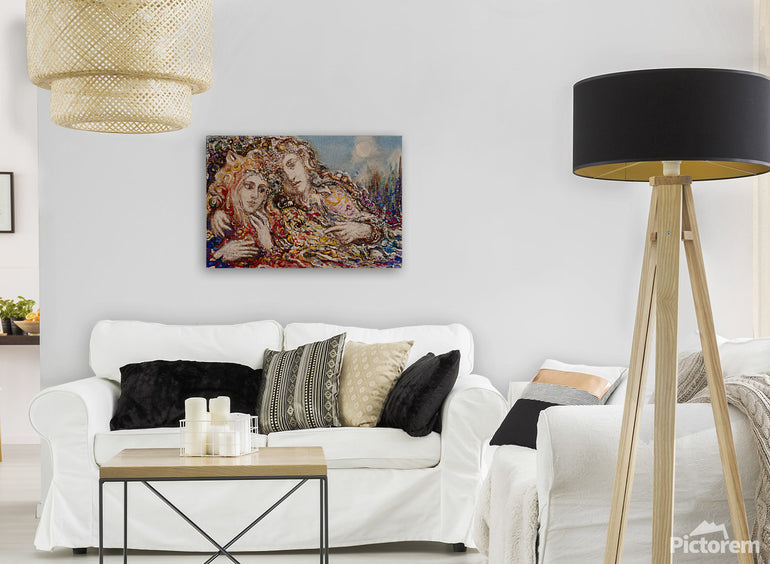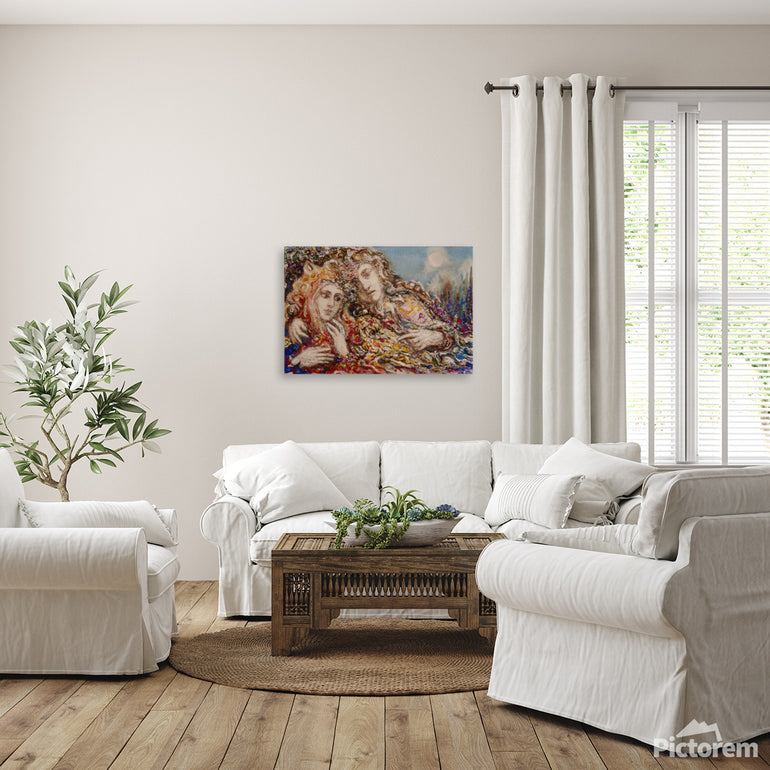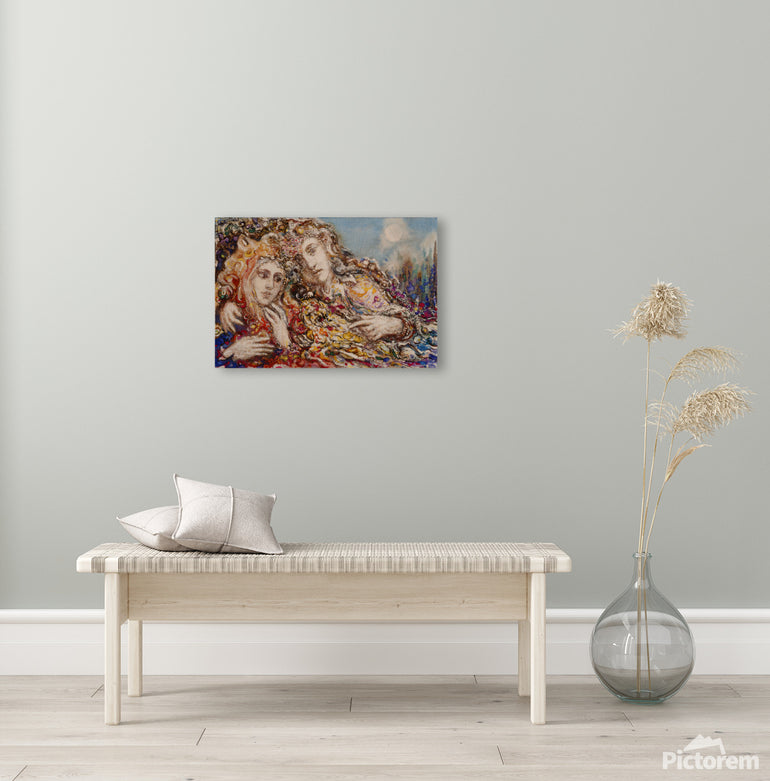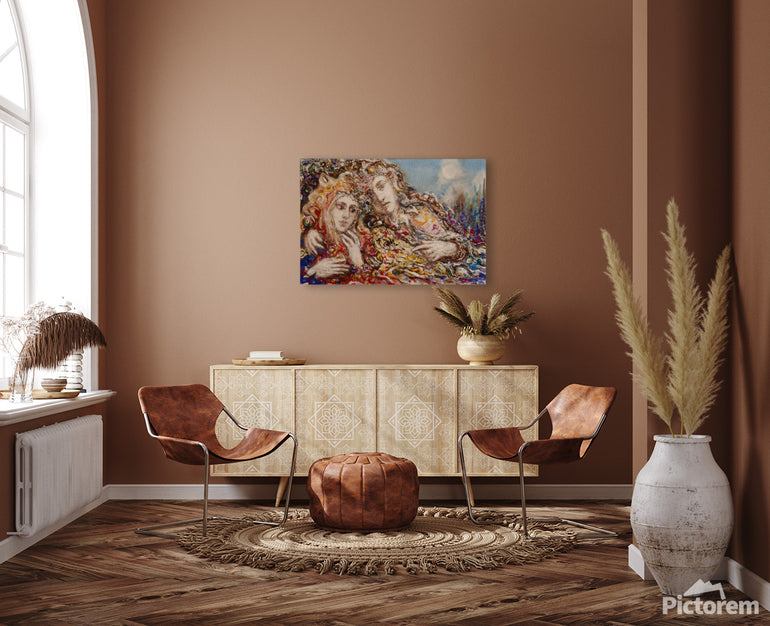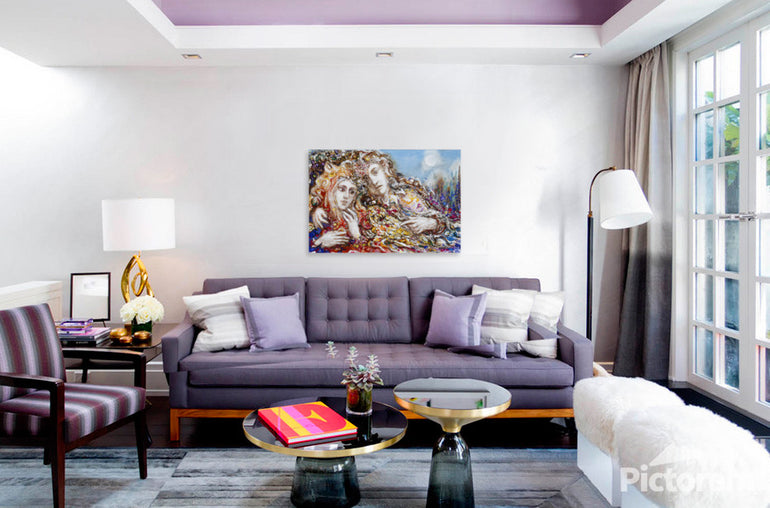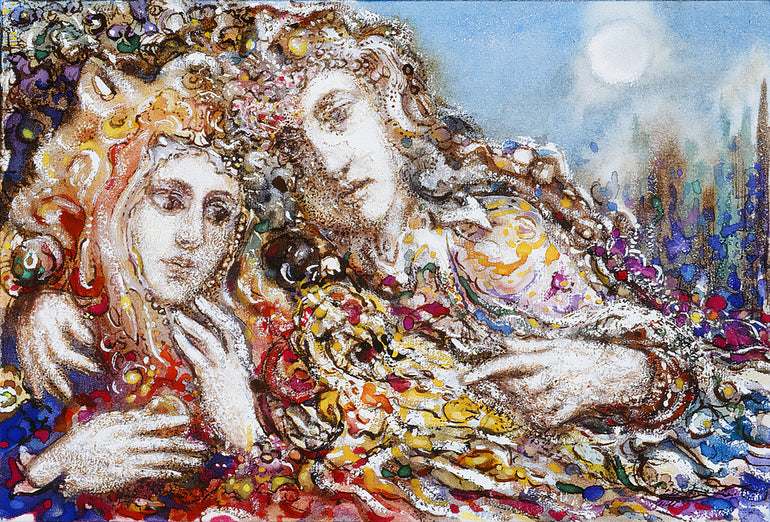 Tristan and Isolde - Limited Edition Wood Reveal Print
This is a limited edition of 28 fine art print of: "Tristan and Isolde" 1993. The original is in a private collection.


The wood reveal print you receive will be from an edition of 28 prints: 5mm Birch Wood with back floating Frame of 1 inch thick. Ready to hang.

--Printed with UV cured inks providing an incredible high quality printed image which is scratch resistant with colors that will not fade overtime.
--White and lighter areas are not printed on the wood, revealing the beauty of the wood's texture and natural beauty.
--Every Wood Print is unique, because the grain and pattern of the wood is never the same. Your "Tristan and Isolde" print will be perfectly matched by an expert designer to the wood grain it is printed on.
Tristan and Isolde - Limited Edition Wood Reveal Print