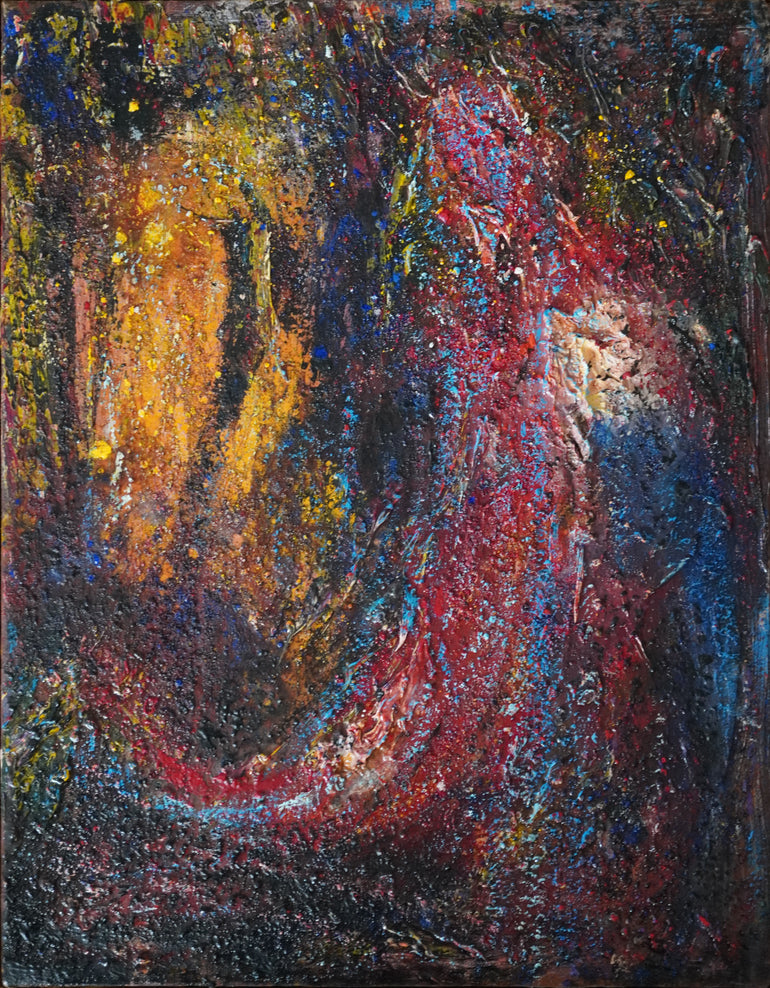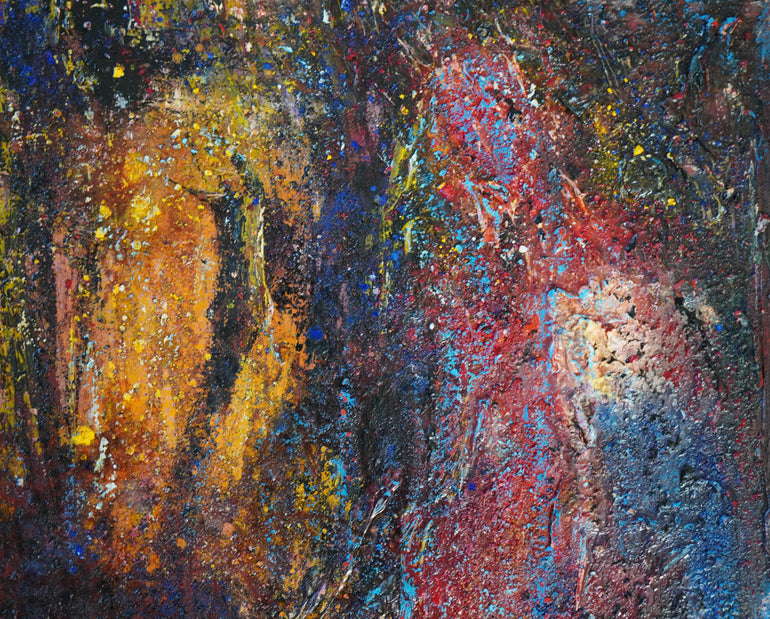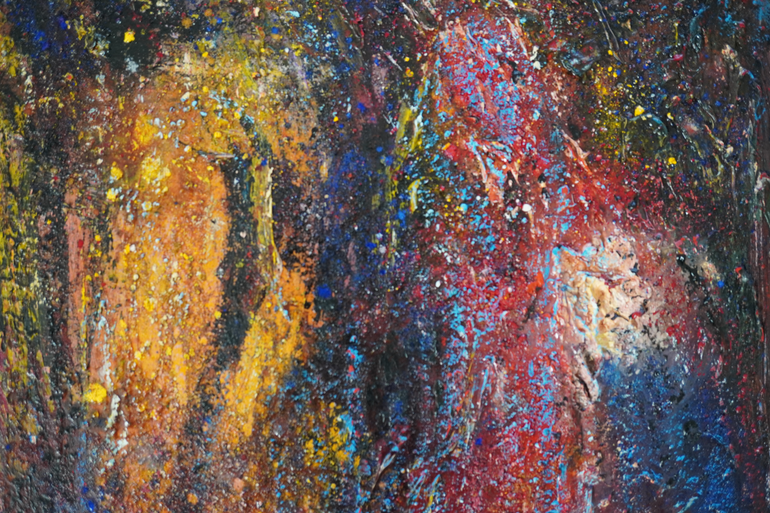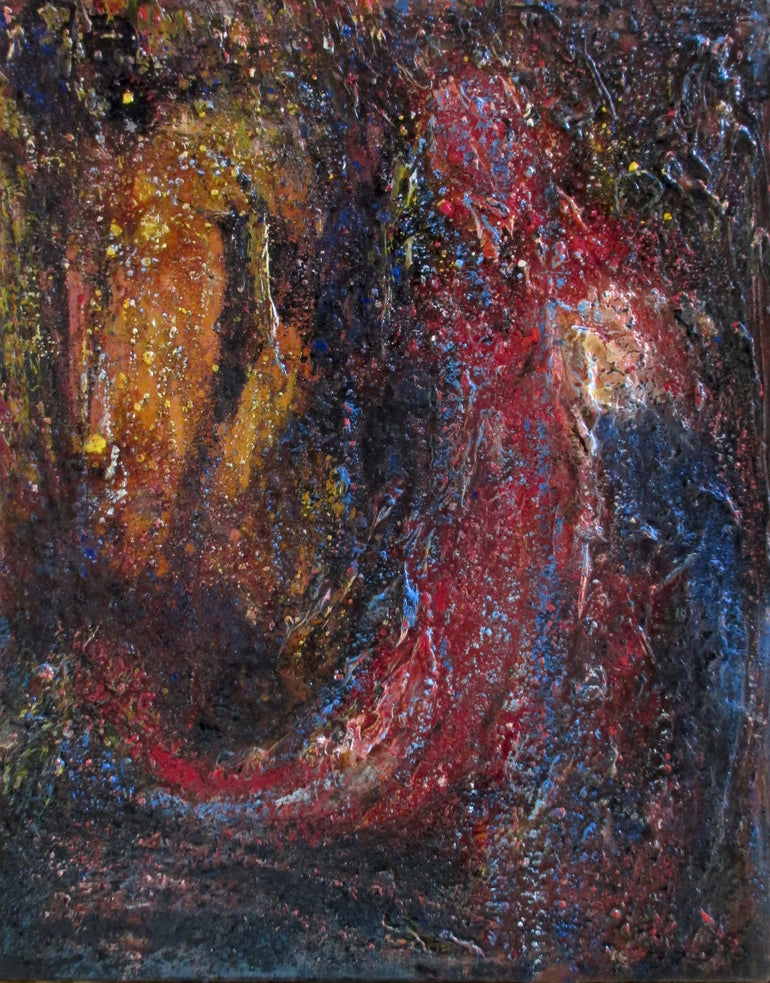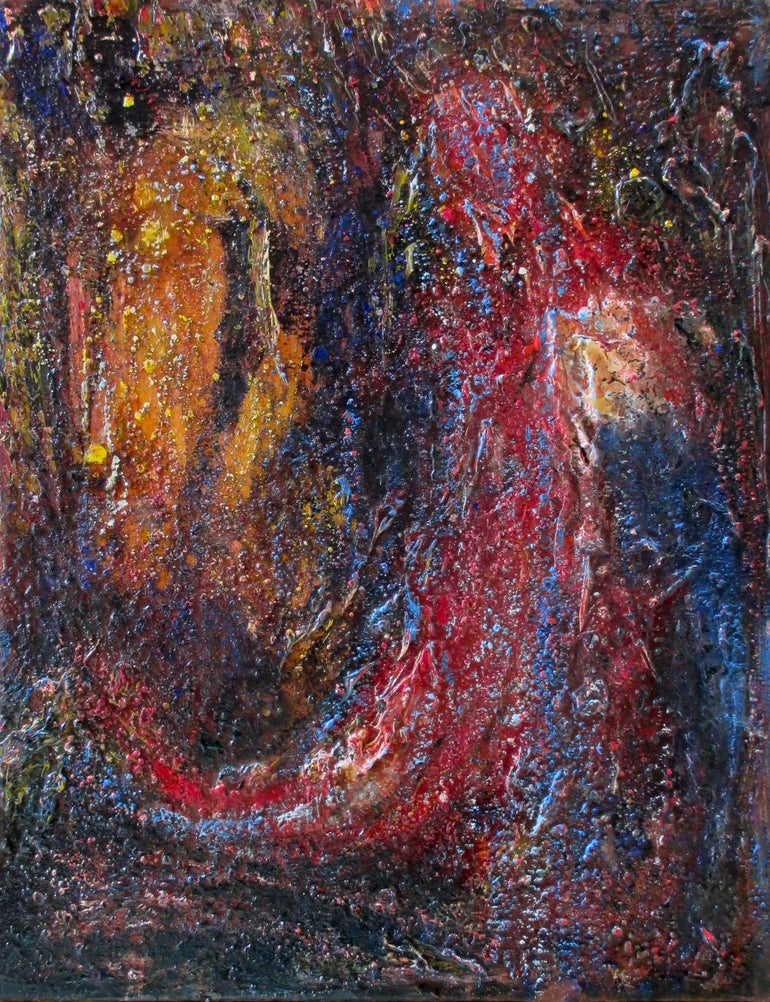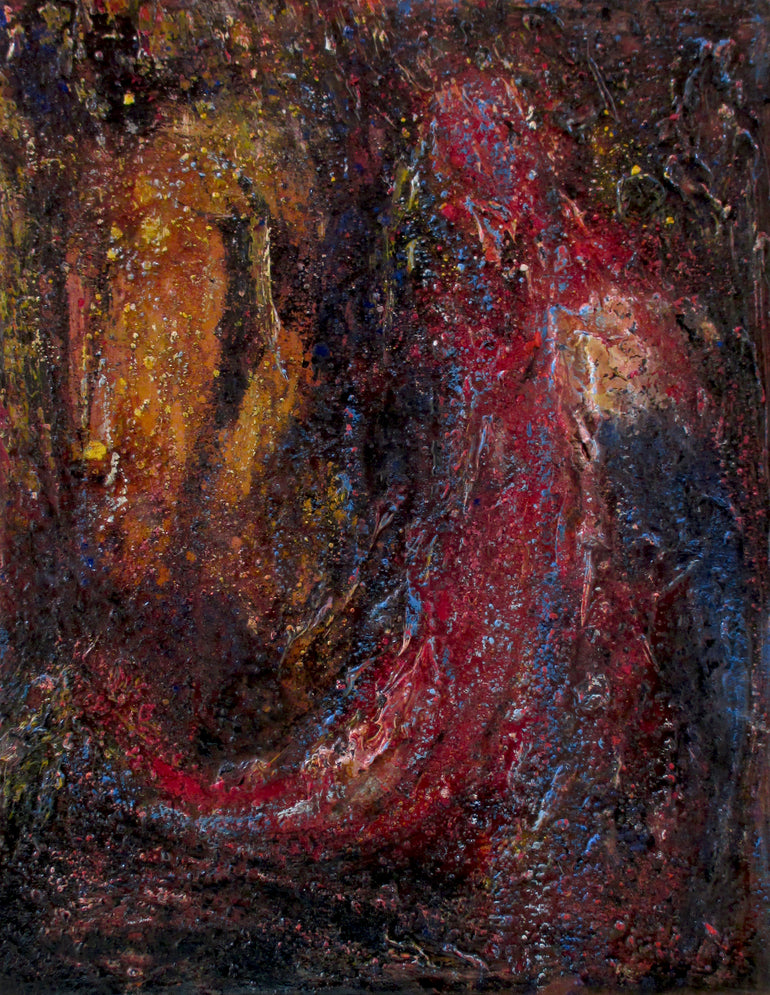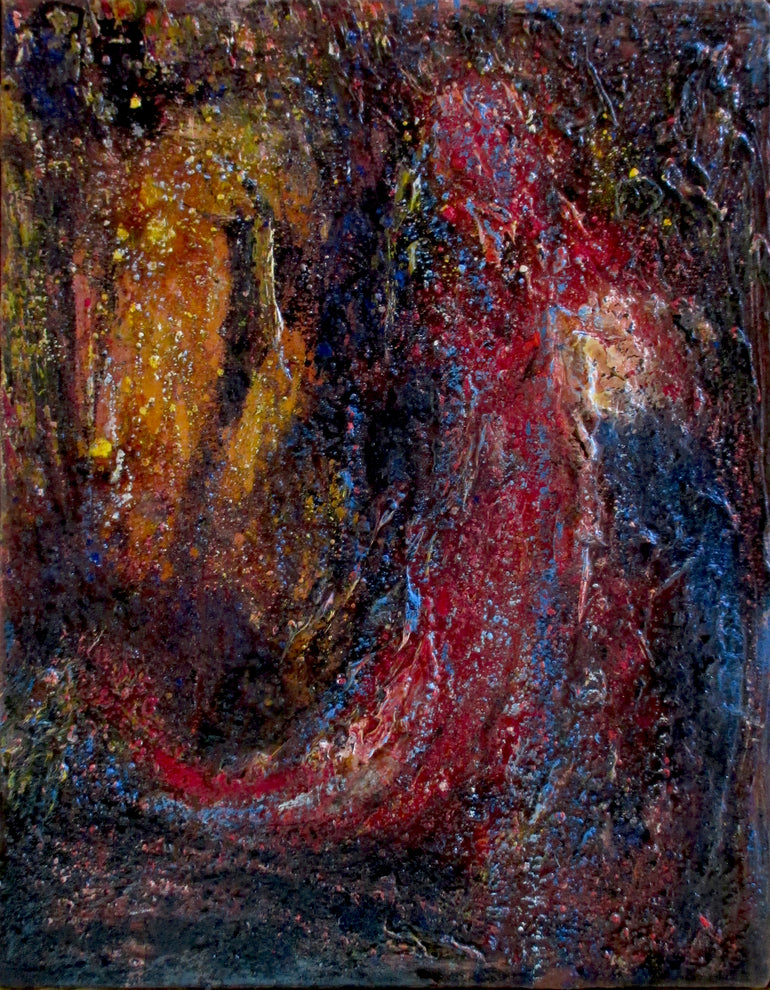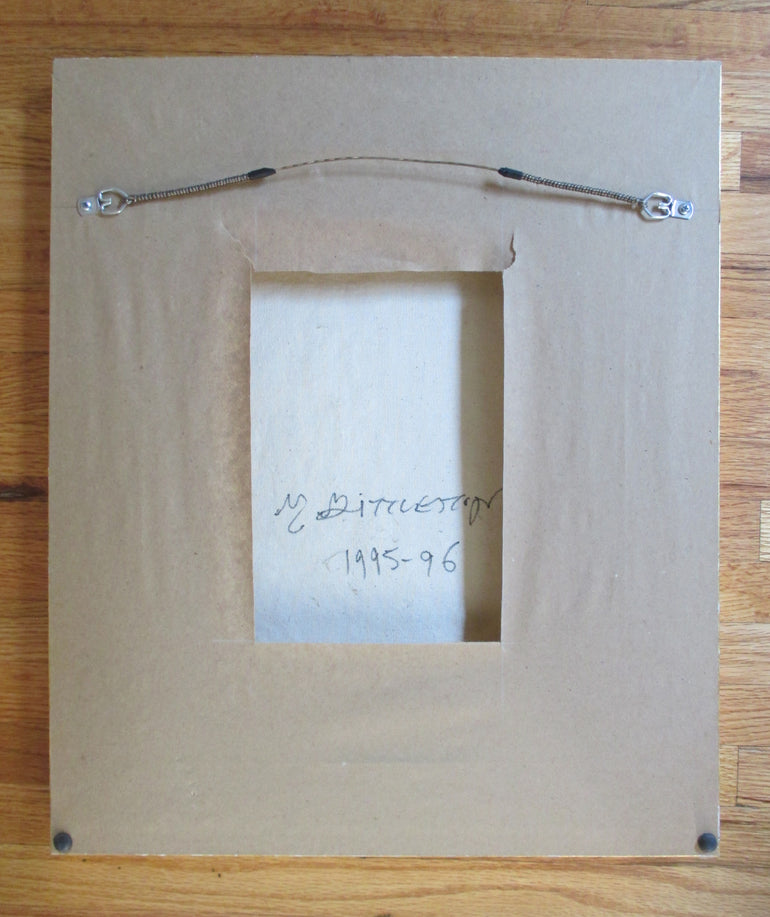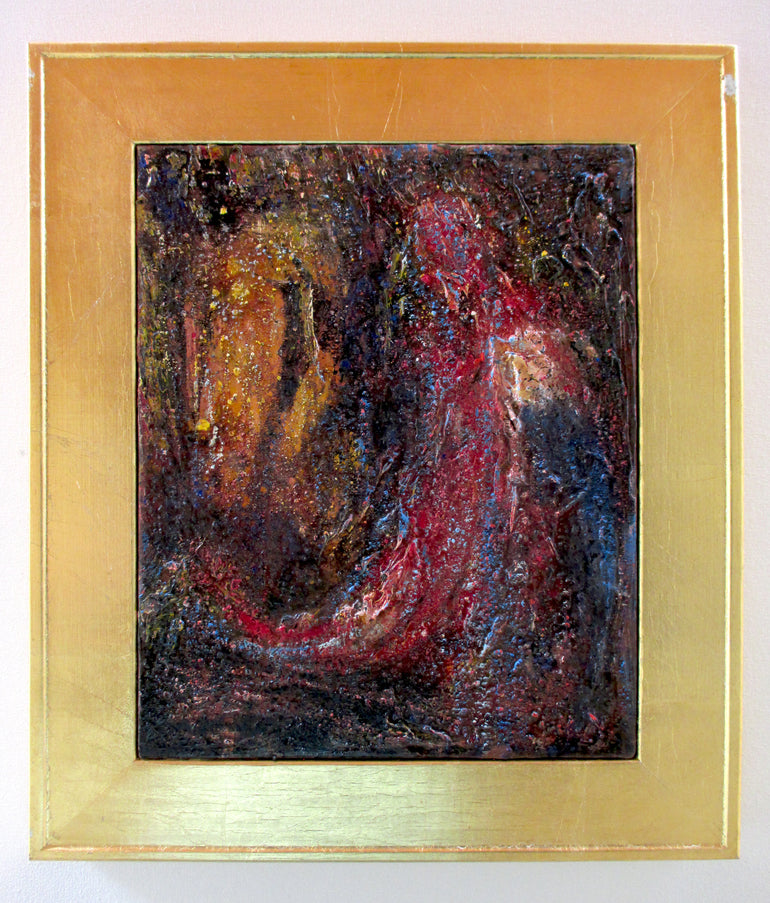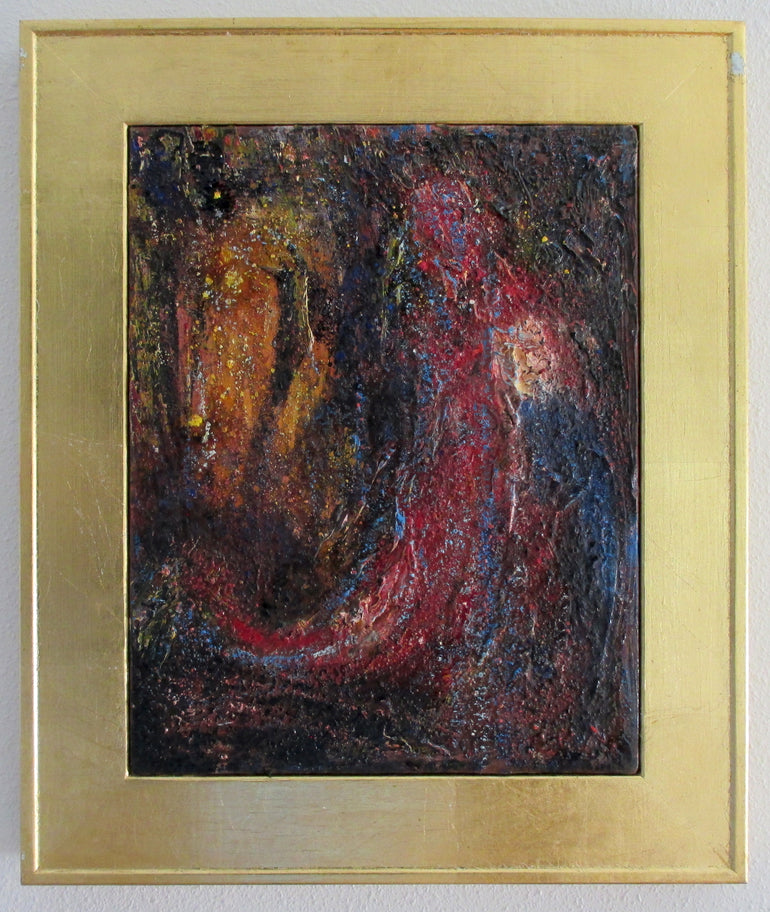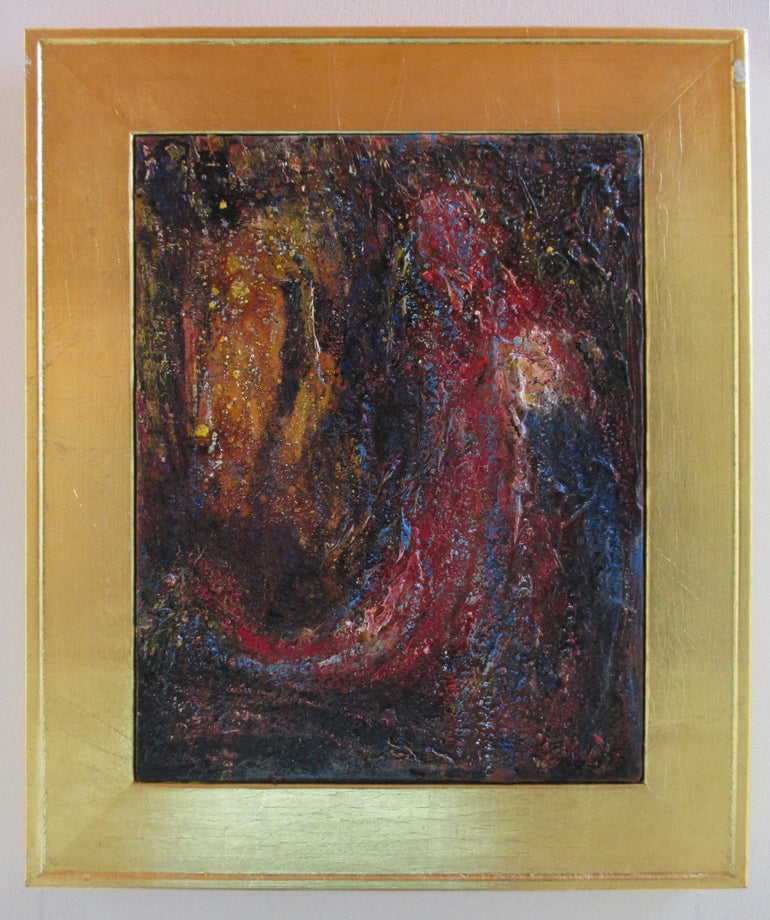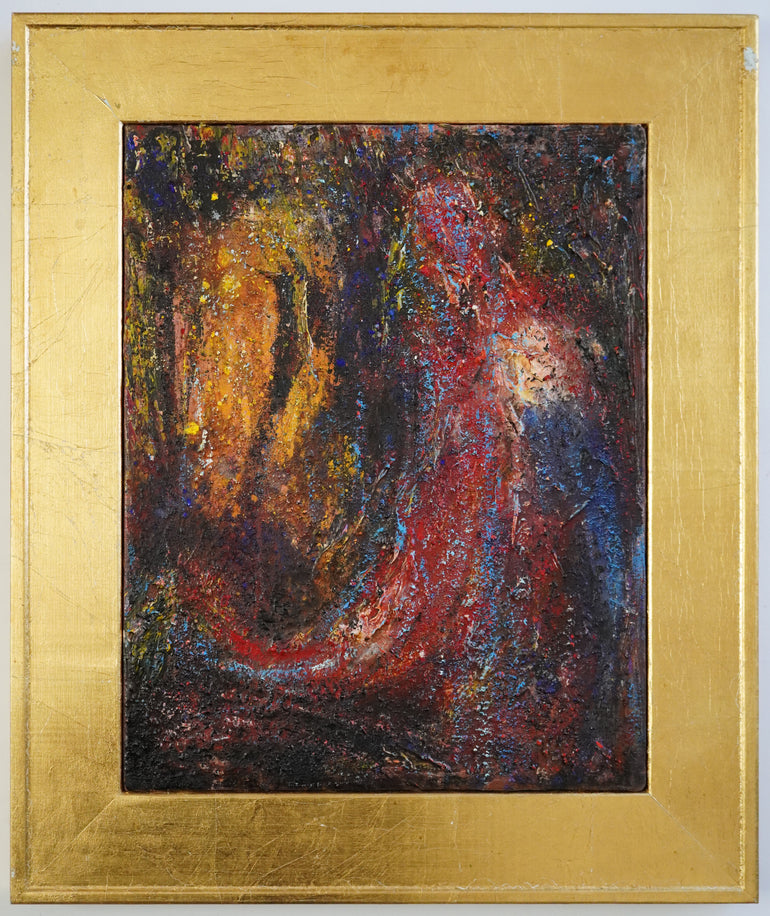 Untitled (texture dream j) 1995-96 - Original Oil Painting on Canvas with Gold Liner
My obsession with texture came to a head with this oil painting that has so much surface texture that it swallows up the image.
I include a lot of photos, because I struggled to photograph it. The textures of this piece are so dimensional that it looks different from every angle, in some ways it is more of a relief sculpture than a painting. The two detail shots provide the best representation.
This painting - and my other works that are about texture and where they become abstract as subject matter is subsumed by texture - are my attempt to represent and describe my visceral sense for texture.
I have unsettling dreams that are textural. I will try explain, but this painting does a better job of it, because it is hard to describe in words, but it is as if all my senses are collapsed down into a single sense that only perceives texture, it is as if my awareness were a sieve passing through things and feeling the particles of their structure.
The surfaces of things melt into waves and clouds of textures that I can touch, see, hear all at the same time, it is not pleasant. It feels like I am perceiving everything around me in its smallest component parts, my senses combined into a strangely oversensitive magnifier.
These dreams make me feel ill, so maybe these paintings are my way to make the overwhelming texture world feel like everyday. When I have tried to explain this to folk they zone out. My texture paintings are the ones that don't sell, so I have got the message that this experience is not relatable, but like a lot of my experiences that feel original I later find out that there are a lot of folk out there who have texture trips too.
The size of the gold liner frame, which I made and gold leafed myself, is 18.5x15.5 inches. The painting is 14x11 inches, the medium is oil on canvas. It is dated 1995-96 on the back of the canvas. I did most of the work in 1995 and completed it in 1996, it took months to build up the oil paint and allow it to dry between layers. The frame is a liner so it is intended to have an outer frame that goes around it, this would cover the blemish in the gold leaf that is in the upper right corner, but it has wire and is ready to hand as it is.
Untitled (texture dream j) 1995-96 - Original Oil Painting on Canvas with Gold Liner