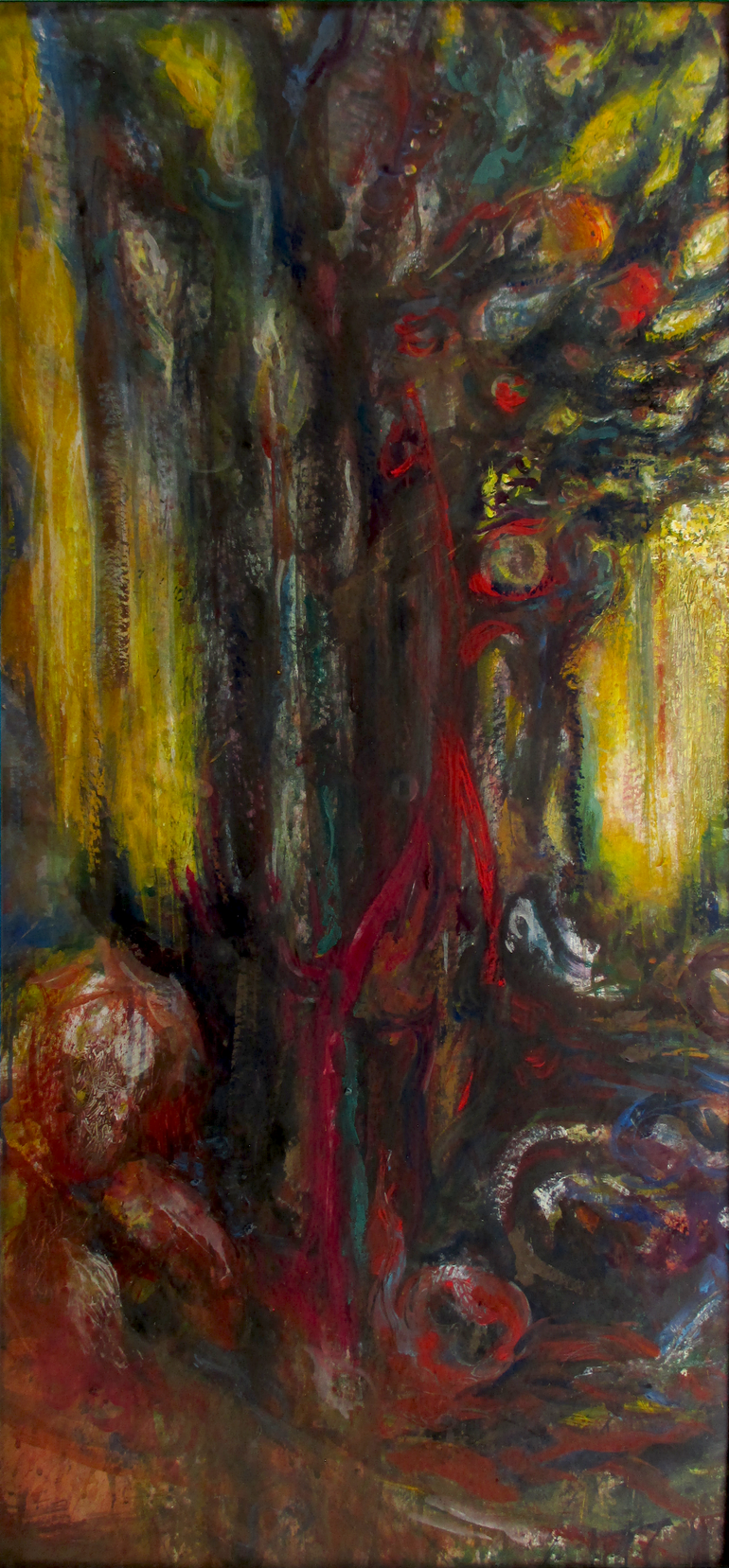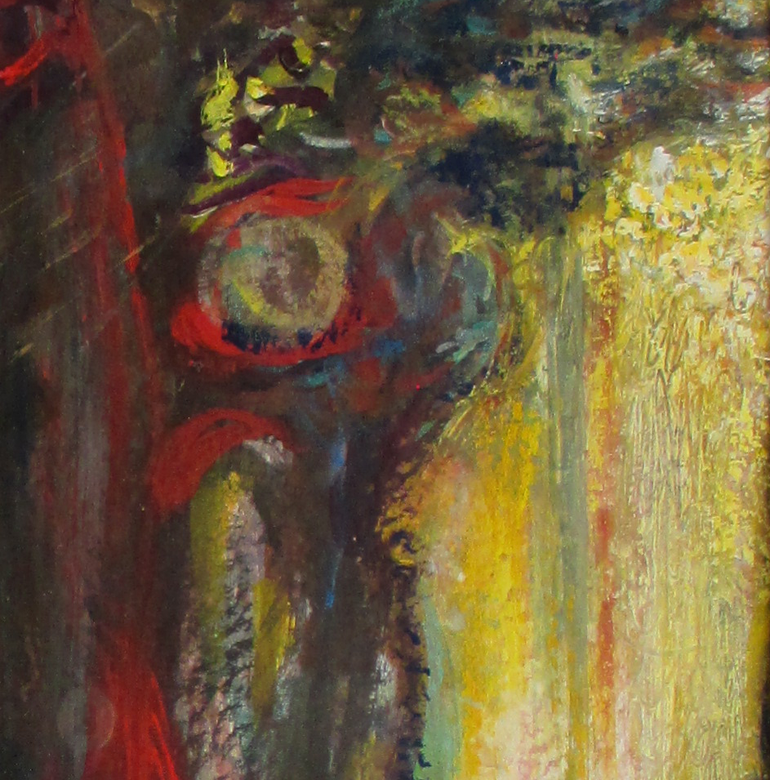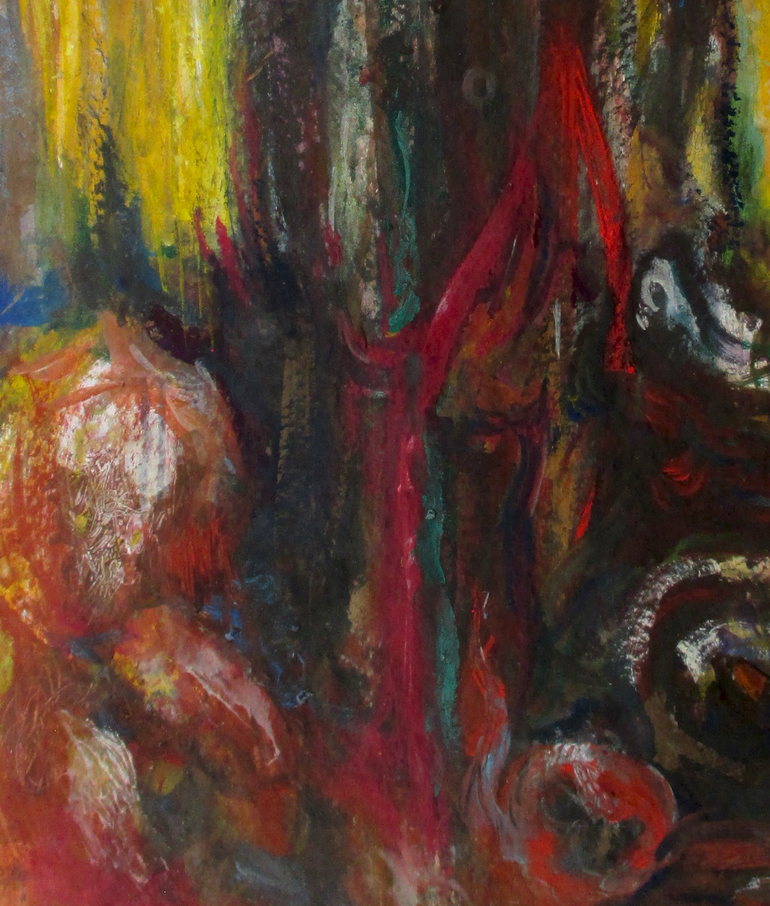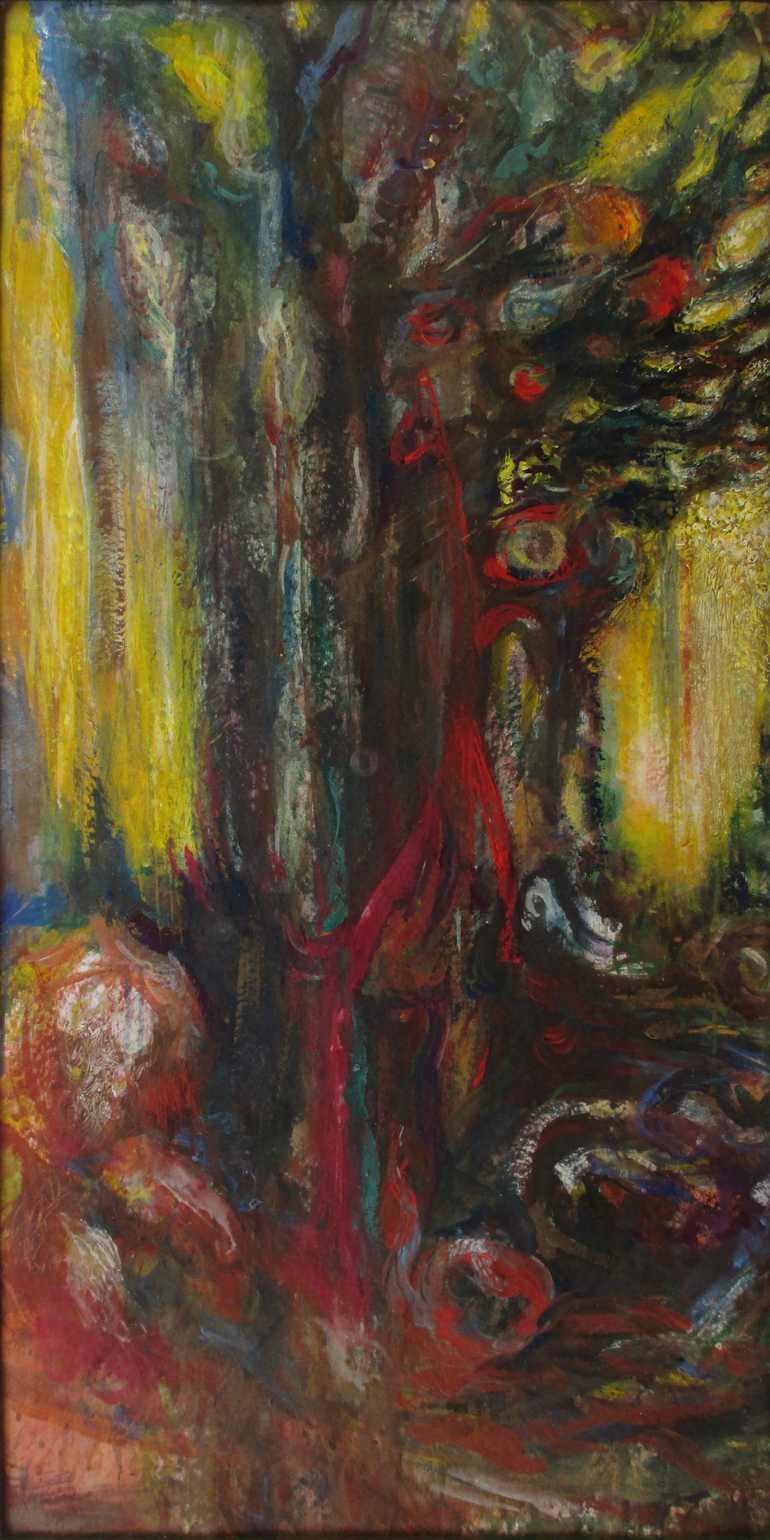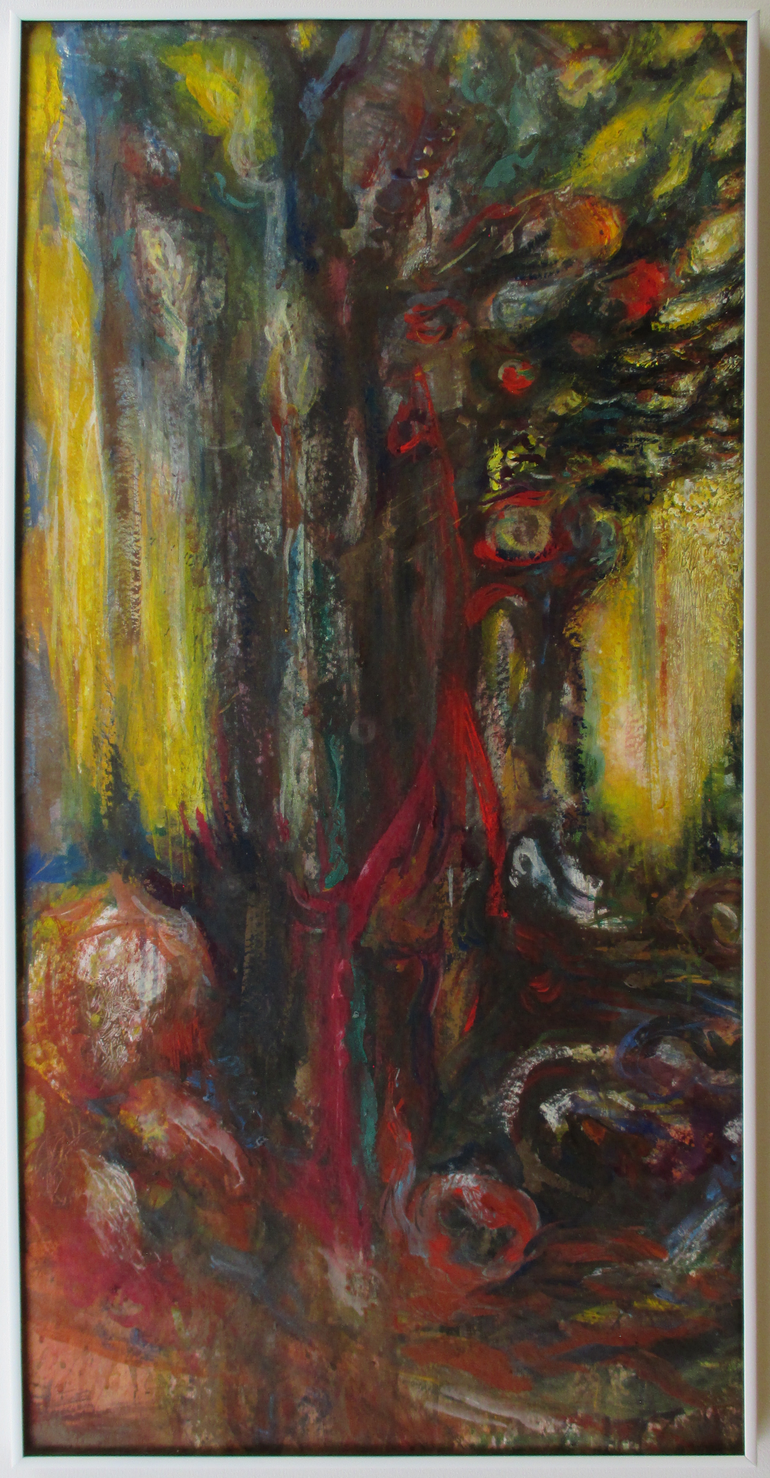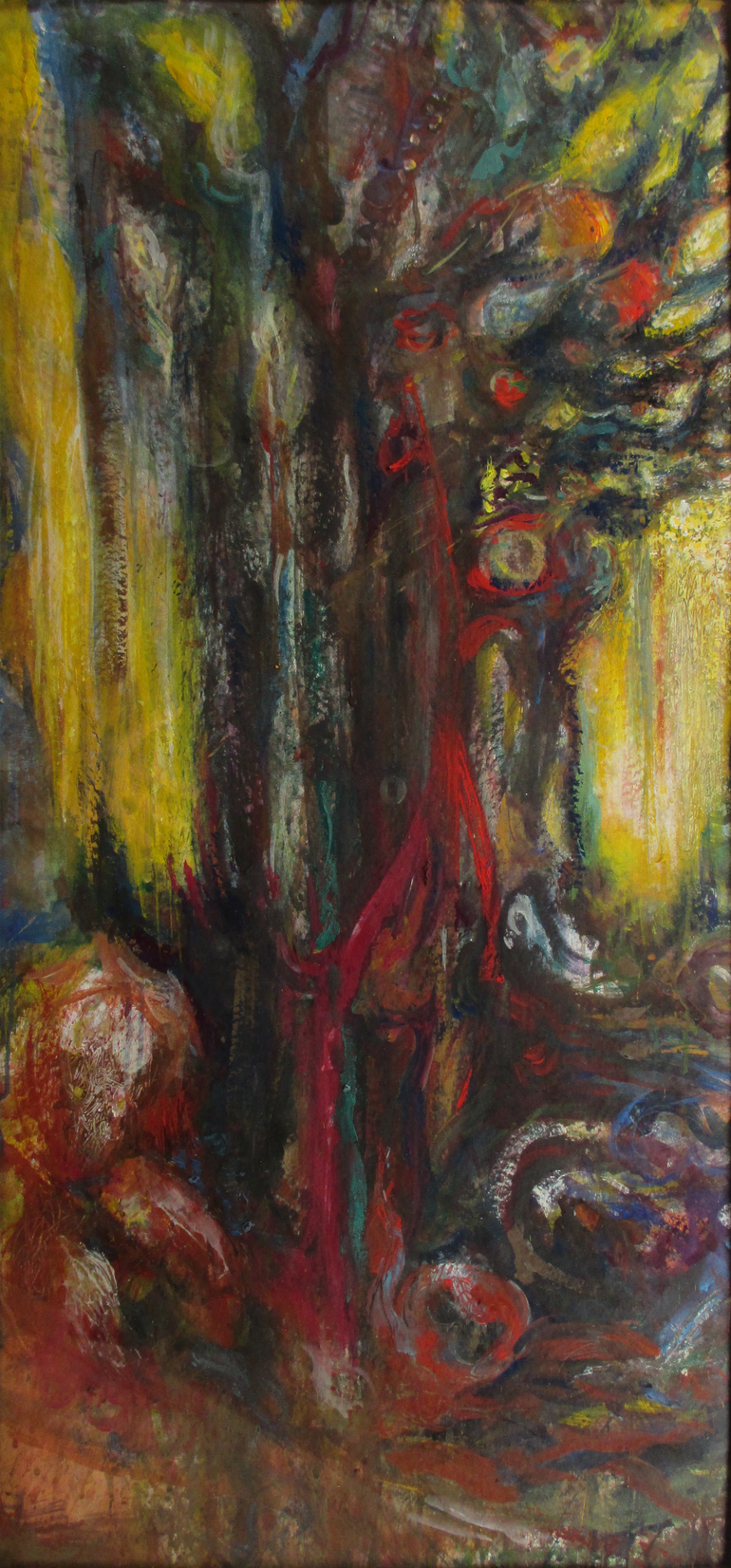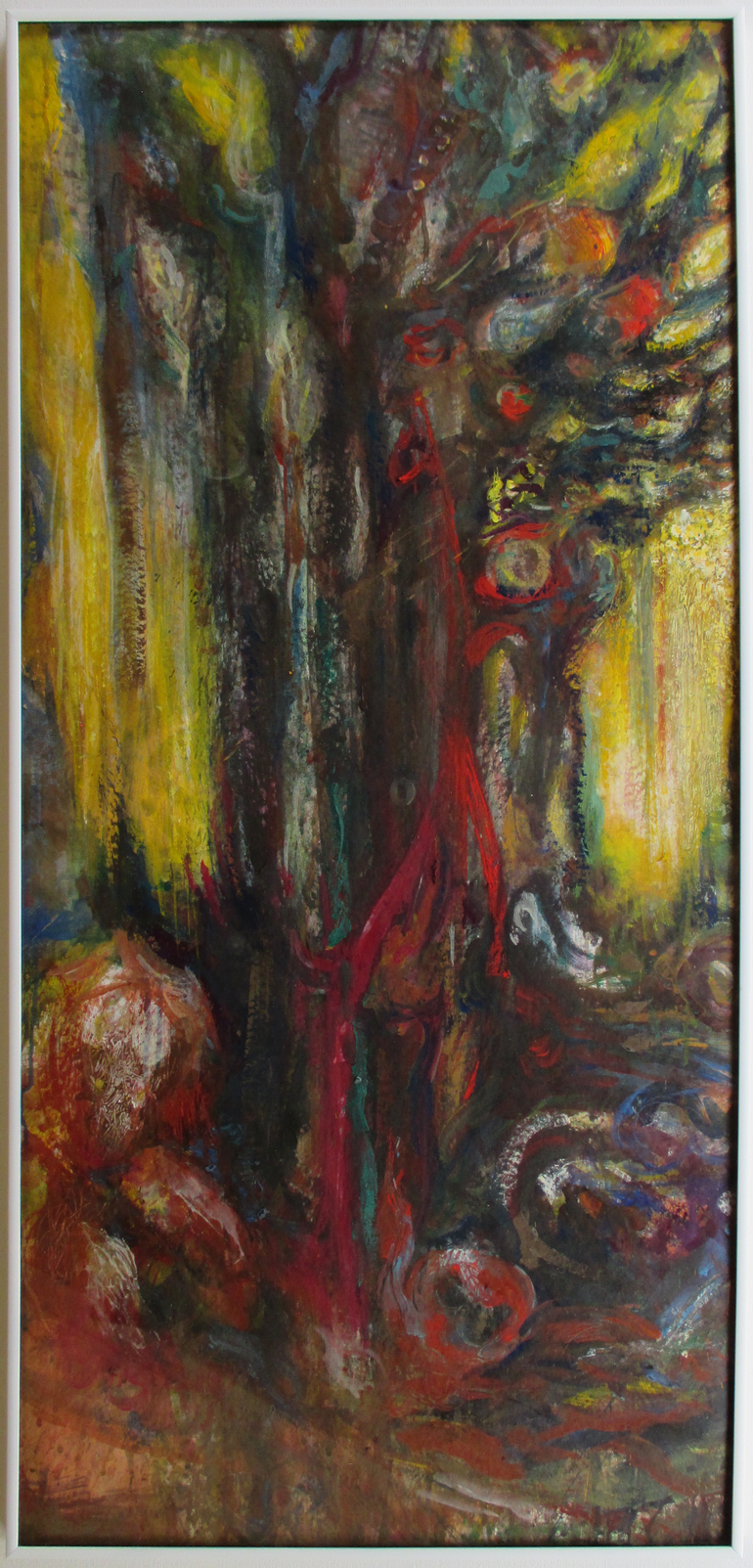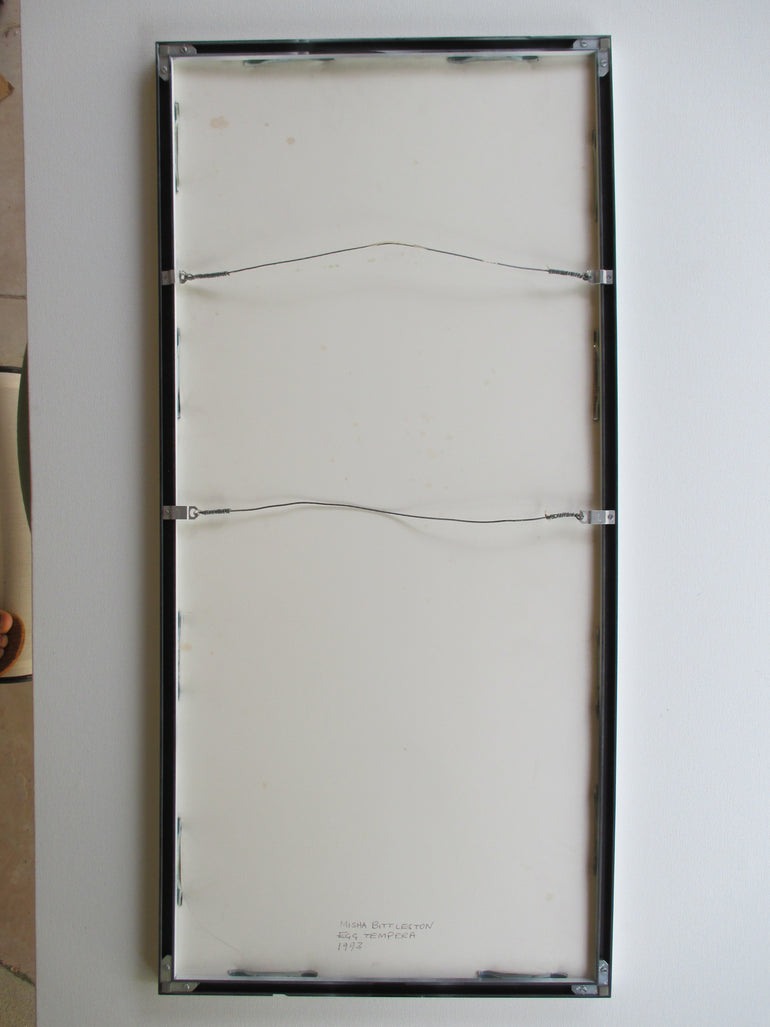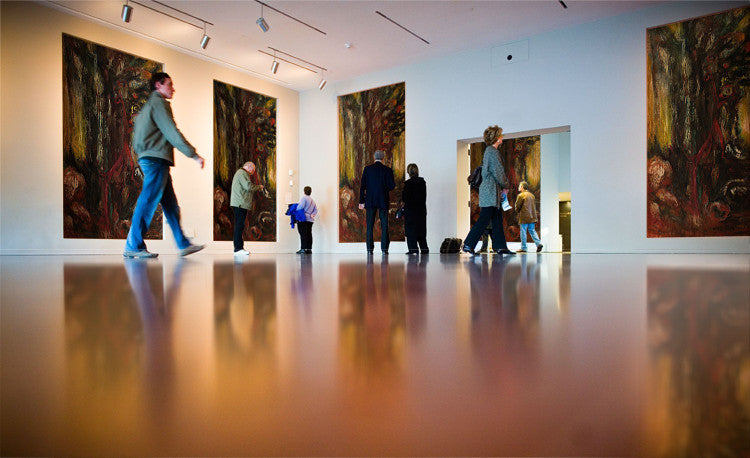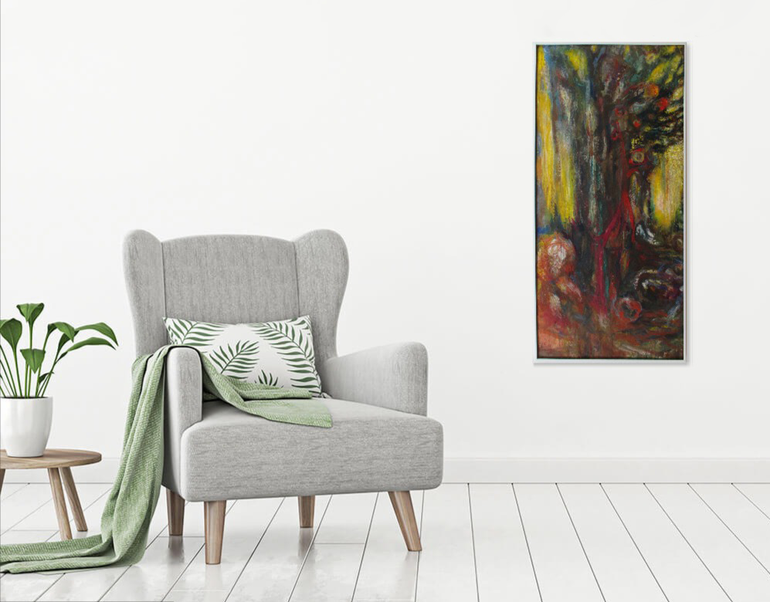 Tree - Original 1993 Framed Tempera Painting
This painting has an unusually narrow shape, the size is 17 inches wide by 36 inches tall. It is one of my few paintings in Tempera, a medium that has extraordinary longevity, but is difficult to work with. The colors have not changed since the 1993 when I made it.
The narrow frame is white, and there is a small spacer around the edges so that the paint is not pressed against the Plexiglas.
This painting has been in several exhibitions, and was on loan for a number of years. It currently hangs on dark a narrow wall in my home.
There is a visionary feeling to this tree. It obviously reflects my passionate aspirations for inward, emotional growth, represented by the thinking pose of the figure in the lower left and the earth tones, which are metaphor the soil within where growth begins and where we return to seek it again. The flame is a symbol of the energy and effort that is needed to grow. I like to think of this paintings as a reminder to live in a growth mindset. 
I included a variety of very similar photos of the painting below, to hopefully show some of the subtle tonal variation that this piece undergoes as the light changes it. I love its textures and how it glows with its own internal light. 
Tree - Original 1993 Framed Tempera Painting