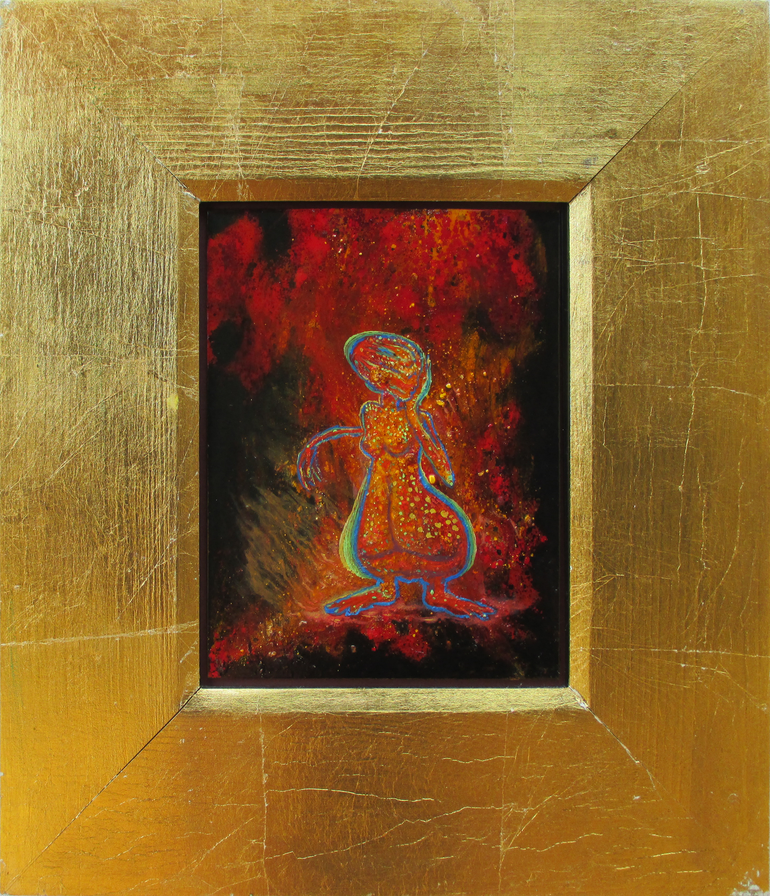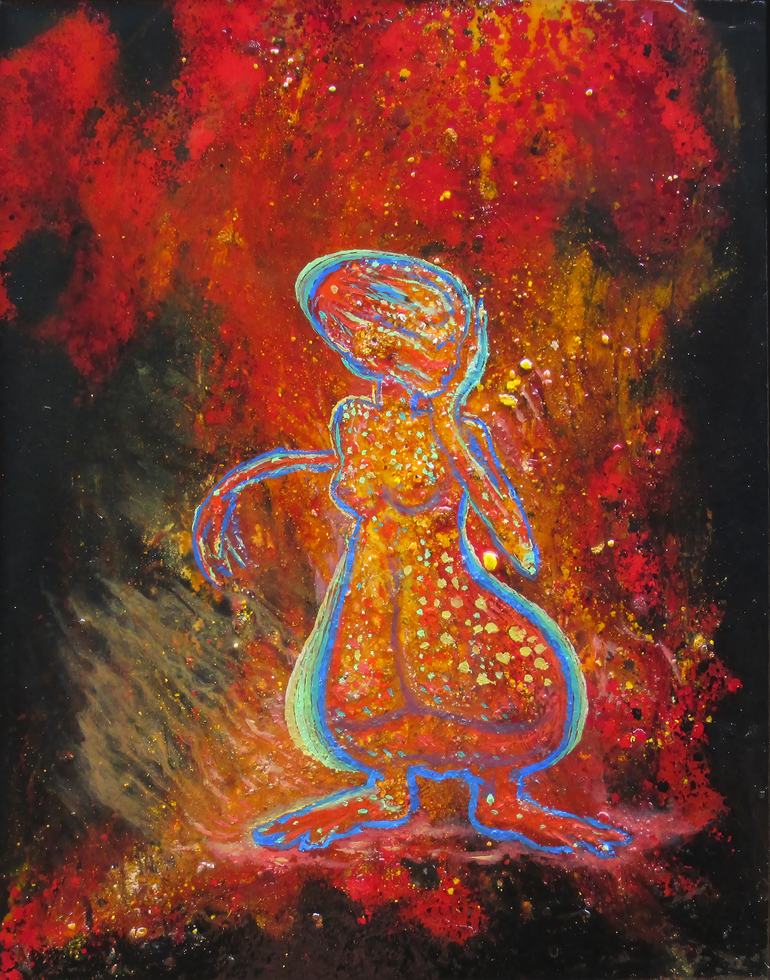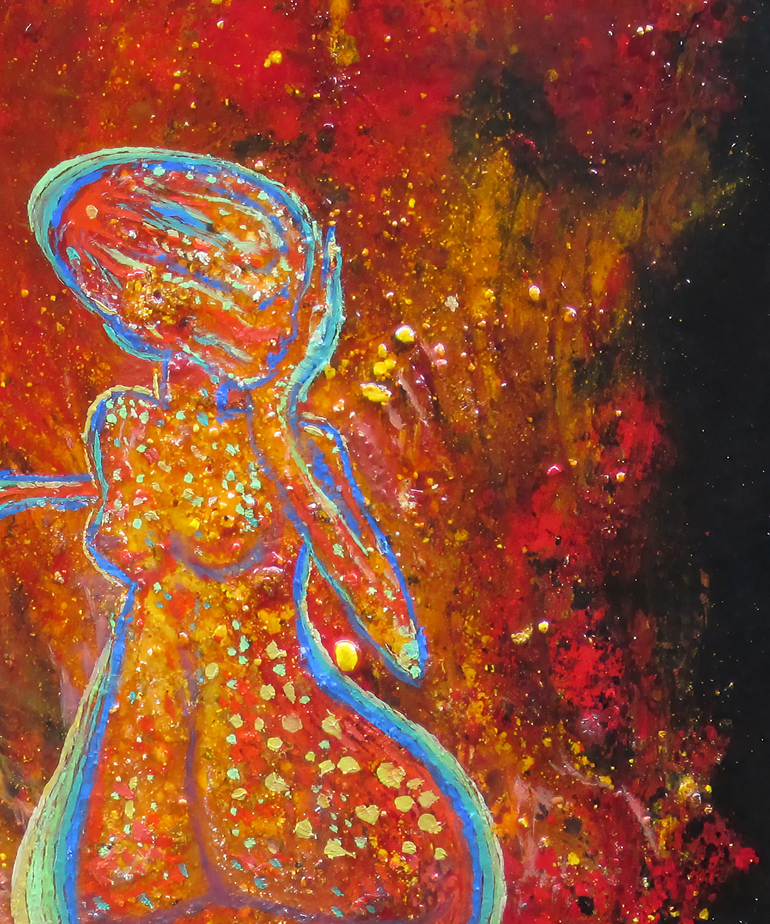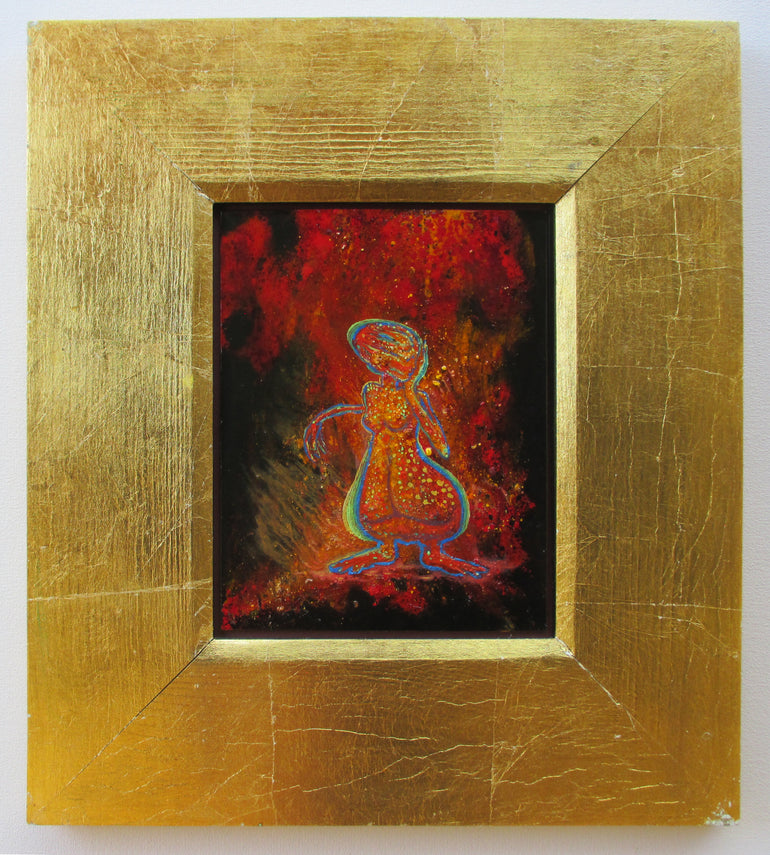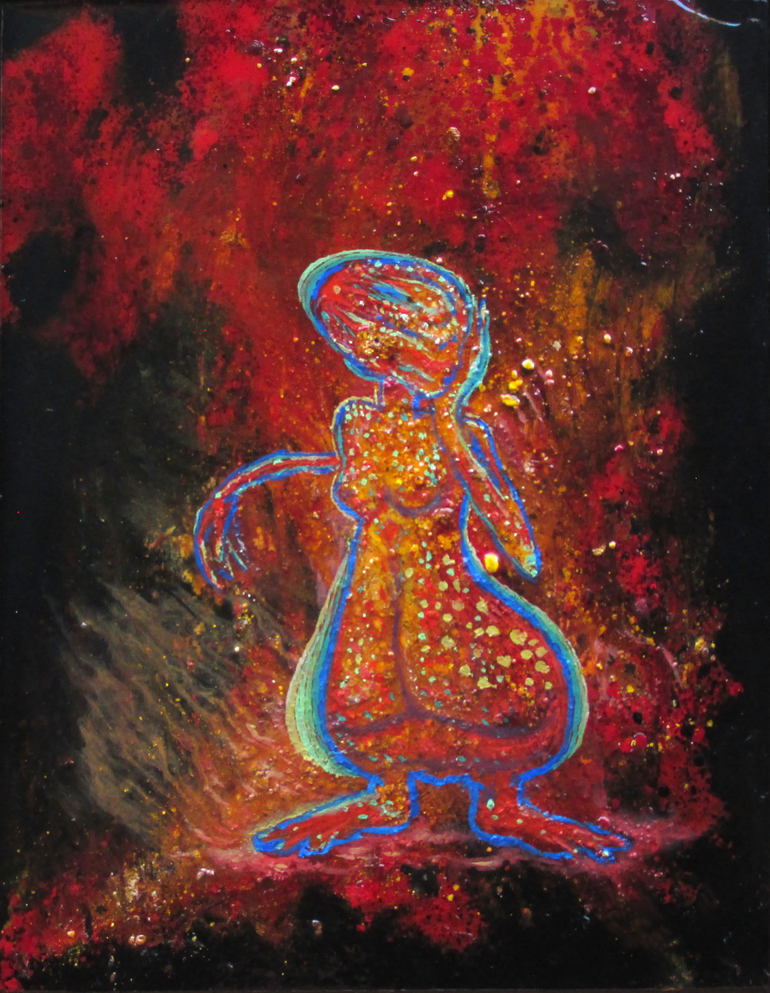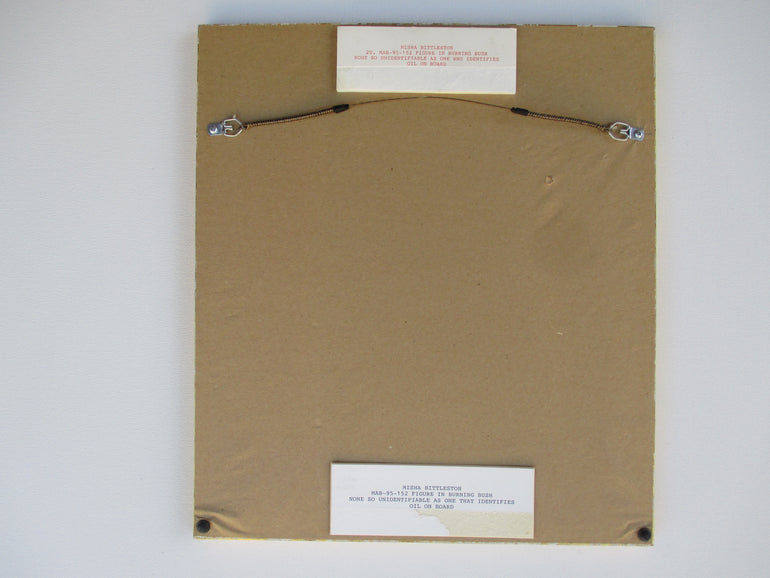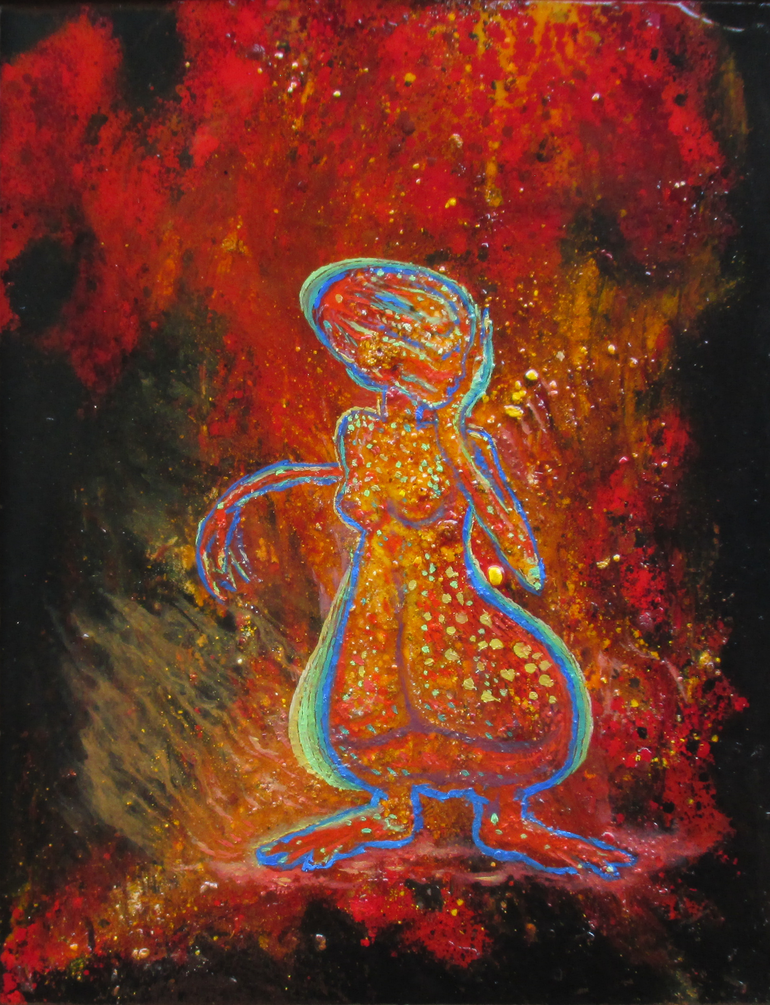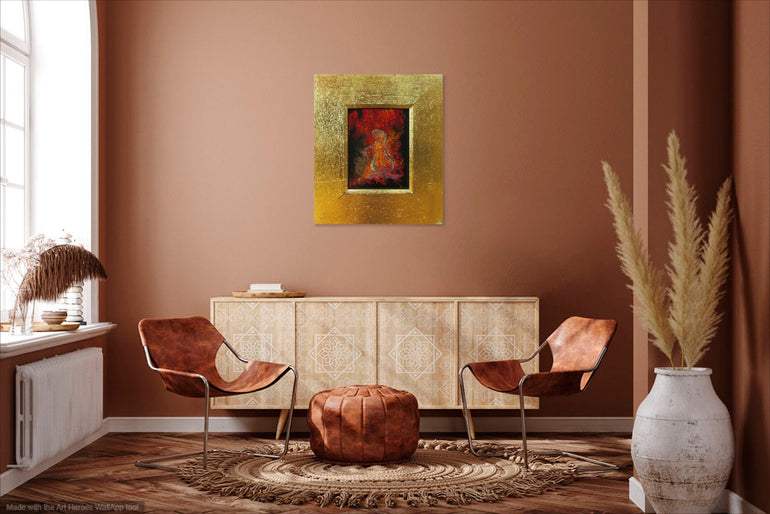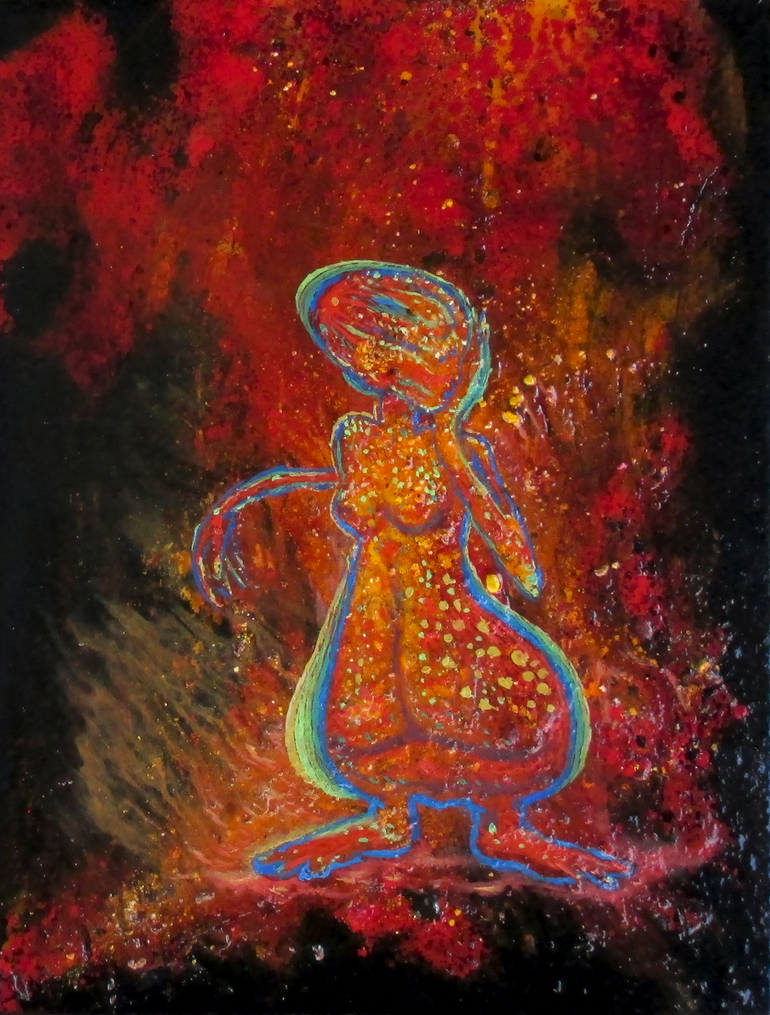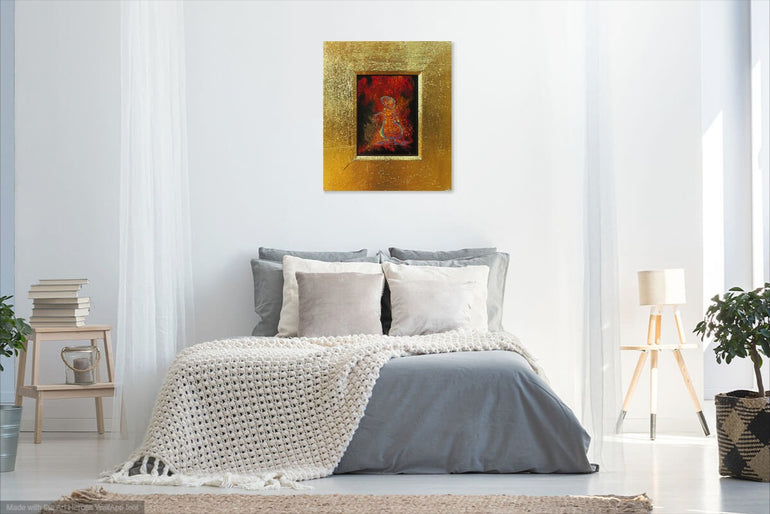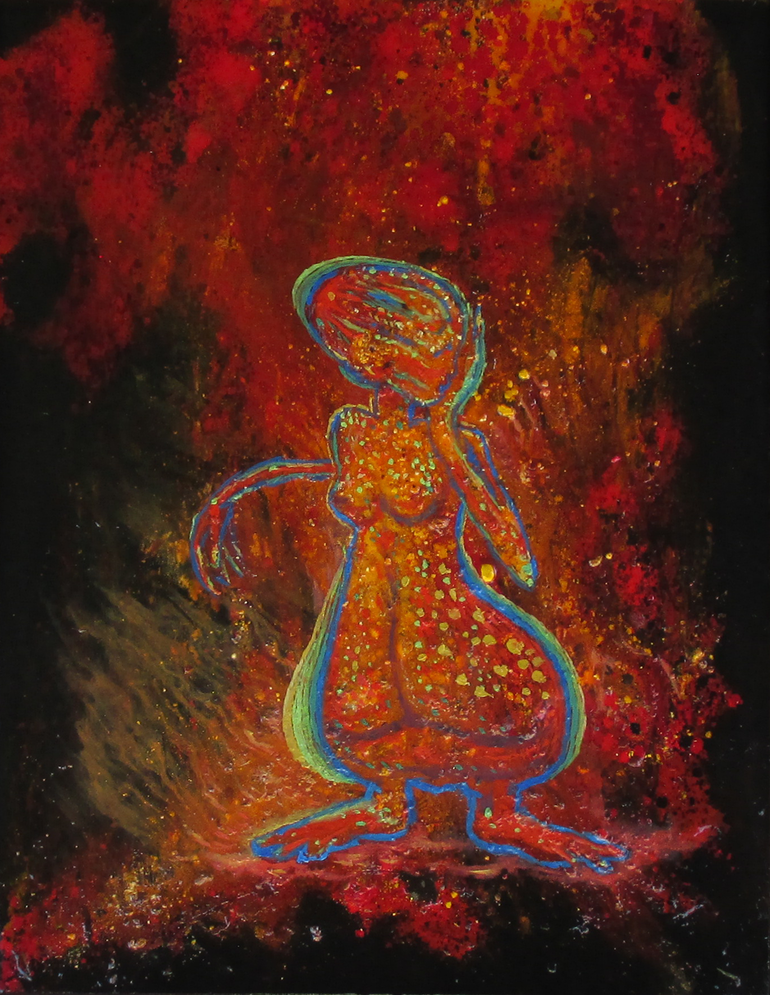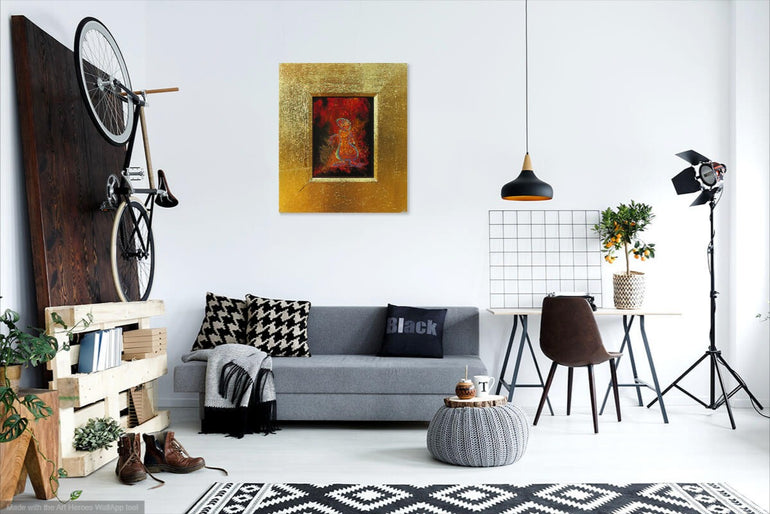 Alien Angel - Original Oil Painting with Handmade Gold Frame
This small original oil painting was one of the pieces that I made when I was printmaking in the 1990s. It is painted on a board that was a Monotype plate. I handmade the frame and gold leafed it myself. I think of the frame as part of the piece. You can see the wood grain through gold leaf and there is plenty of interesting texture and beautiful imperfection in the way I finished it that has only gotten better with age.
The image of the alien angel I panted quite recently over the original vague figure. This piece was titled "Figure in a Burning Bush" and when I rediscovered this piece in storage I really loved the texture and volcanic quality, but its religious allusion did not go deep enough for me. 
I saw the figure of an angel, but not a traditional angel, an authentically "other" angel, an alien being who comes from a planet, or a dimension of molten fire.
I saw and painted this angel to have some edge, some strangeness, a queer angel who would glow and have a form that would feel familiar but also uncomfortable. I saw this angel with some co-evolved human anatomy but also with that of E.T. a body that feels like an inverted heart with a body halo like a luminescent suit or a green rainbow aura.
The size of the inner piece is 7x9 inches and the gold frame is 15x17 inches. The medium is oil paint and alkyd resin with added pigment on a monotype plate made of prepared museum board. The original catalogue number, from when I was doing that, is "MAB-95-152" so it was started in 1995 and I completed it with the recent addition in 2018. 
There are several similar pictures below and a detail, which if compared will give some idea of the original. Each photo shows the surface textures differently so I think it helps to have multiple pictures lit from different sides to help the depth of the resin and the richness of the surface to come across.
Alien Angel - Original Oil Painting with Handmade Gold Frame